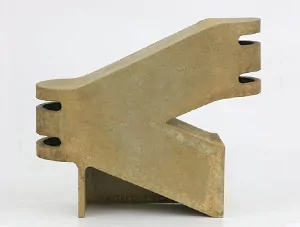 Tones of Concrete & Stone – Architectural Sculptures by Ben Peterson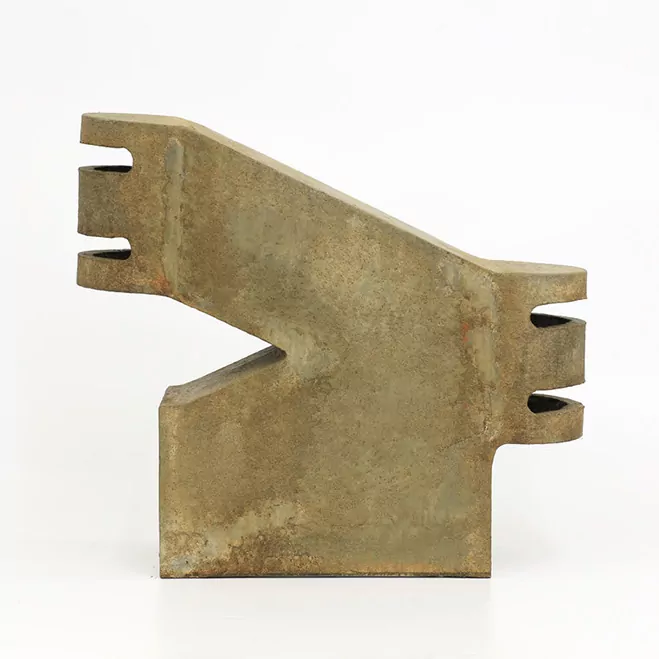 Now that the sun's starting to peep out here in the UK I'm feeling a little jollier in spirit. I've been admiring quite a few artists and designers who're tactful when it comes to fun elements intertwined in to their own work. For a few weeks these ceramic sculptures by Ben Peterson have really took a hold of me, which are quite serious on the face of it but have an underlying theme of playfulness and experimentation.
Living and working in Oakland, California, Peterson draws influence from the origins of modernist architecture as well as the design of functional objects. Ben's making process is intuitive, he refuses to model existing buildings or objects and works at creating something purely from the mind. Constructed by hand he then uses paints to cover the surface giving it an appearance of weathered and patinated concrete.
As I said above, I was drawn to the unique sense of humour in these, particularly the subtle depictions of animal forms such as dogs and elephants, alongside more serious structures. This particular series is titled Nebraska and was recently shown at gallery Ratio3 in San Francisco, but I would urge you to check out their website to see his past work which shows the progression throughout the years quite nicely.