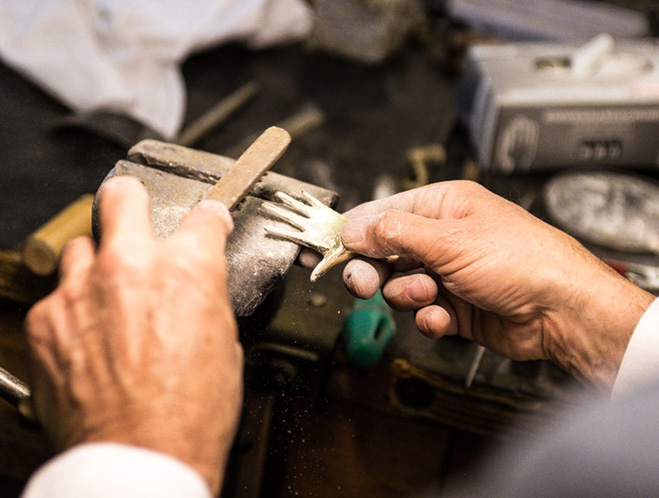 New Feature – A Look Inside the Auböck Workshop in Vienna, Austria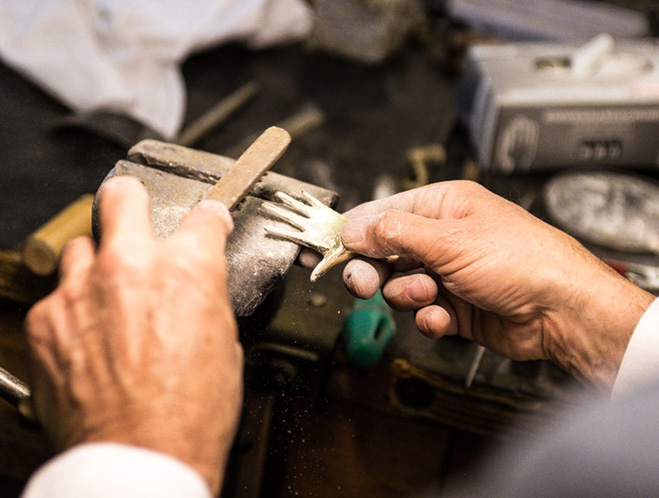 One thing that often lacks in mass-production is the ability to tell a story. With something handmade it's obvious that there's a backstory and inspiration to be shared in terms of carrying on these skills for future generations. I also think it's important to inspire others to partake in crafts and experiment creatively, which is one of the reasons why I try to run regular features on the website.
A workshop I feel doesn't get enough credit for their metalworking skill is the the Carl Auböck workshop in Vienna, Austria. So with the help of photographer Paul Bauer I've been able to commission him to take a few photographs inside of the workshop, hoping to give you folks an insight in to how these functional, but sculptural, objects are made.
Carl gives us a unique look at how the brass paperweights are crafted in his studio, from polishing the brass and filing them, each are quite individual and require different processes. I also like the showroom space where all the products can be viewed, especially the sculptures like the Architect, Athlete, and the Optimist Pessimist that sit like individual characters all with their own personality. Anyway, I'll let you peruse the photos and text on our dedicated feature page and enjoy some of the snaps taken inside the Auböck studio.
Click here to view our new feature on the Carl Auböck workshop →