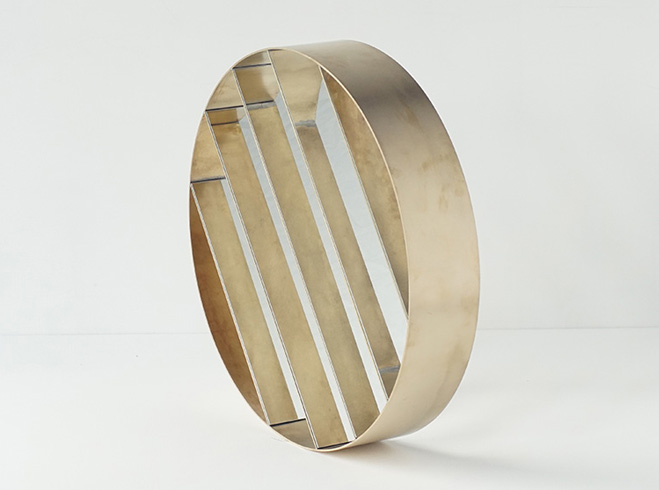 Mirror as an Architecture – Unique Mirrors by Japanese Designers Studio Note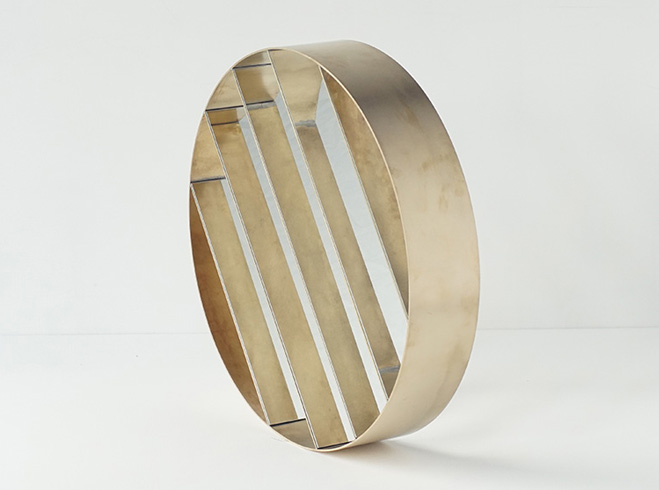 I always like it when designers experiment with two different mediums and try to merge many of the traits from each to create something unique. Spanish maker Enric Mestre is always someone that comes to mind, as he's been able to mix architectural forms in to the medium of ceramic art. On the other hand you have Japanese designer Norihiko Terayama of Studio Note who has been applying his own efforts to mirror design.
Interested in the boundary between building and objects, Norihiko looked at how these objects could be sculptural and functional. The standing mirror seen here for example could be considered a piece of sculpture as well as a mirror, and the lines on each of the object play with perception. Using straight, curved, parallel, and intersecting lines to create unique shadows and shapes.
I personally like the circular mirror as, depending on the angle, you have to look inside to see small glimpses of ones self. As you move it would change the view, and you would also see different images on each slat of mirror. Anyway, here are a few photos from this collection titled 'Mirror as an Architecture', if you want to see more head on over to the Studio Note website linked below.