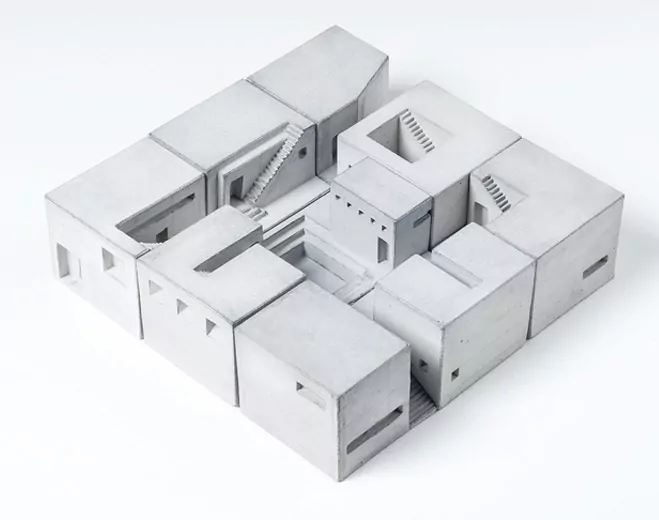 The Genesis of an Object – Miniature Architecture by Studio Material Immaterial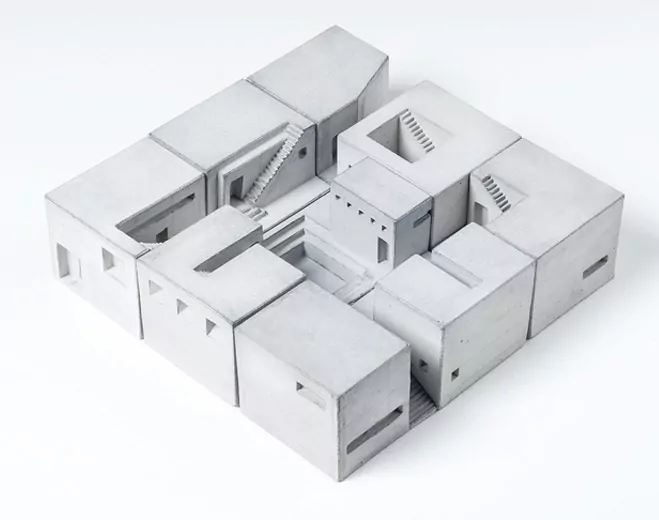 These could be seen as a little gimmicky but I was really fascinated when I came across them. They are architectural models casted from concrete by Studio Material Immaterial based in Mumbai, India. I myself own a number of the Lego architectural models that were released throughout the years, two of my favourites being Villa Savoye by Le Corbusier and the Farnsworth House by Mies Van Der Rohe. But I've always thought it would be a great idea to make little sculptural models and Studio Material Immaterial have ticked the boxes in many ways.
This collection was inspired by the most influential concrete architecture of the last century, designed to celebrate concrete's beauty and its contribution to creating and defining spaces in our modern lives. If you've read my post on Tadao Ando I have already waxed lyrical about Tadao's use of concrete and how he is able to construct monolithic pieces of architecture that reference both past and future. These definitely have an element of that in them.
On the flip side they are pieces of mini sculpture that can sit around the home and be purchased individually or as a set. It's also unique to see these being used as door knobs or cufflinks, I think it's innovative of this young studio to try different things and see what works. I hope you will go on over to their website to see more, it's a pretty cool experiment and is worth supporting. Enjoy.