Seating, Lighting and Storage Inspiration at Augustus Greaves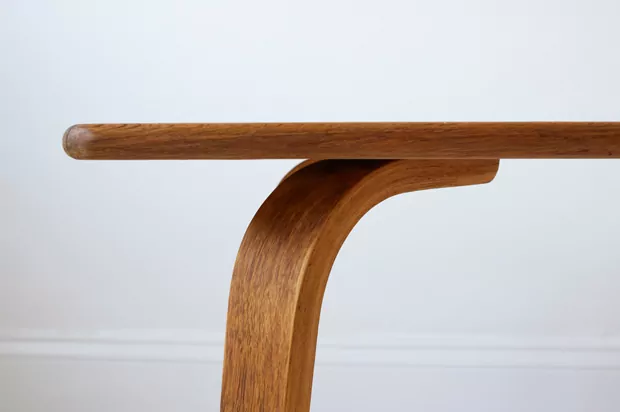 Some cracking inspiration that I found on my travels today, this time a bit more local to us at Augustus Greaves, based between Oxford and London. They specialise in selling pieces of design, whether it's objects such as vases or lights, or furniture and tables, I decided to pick up a selection from their website today for all of you to admire. I have to admit it's been a little while since I've showcased anything like this, but in all honesty I've been personally bookmarking some stuff that just didn't fit in with the general schedule, this was the first set that seemed right to talk about and discuss.
In parallel to the article that Daniel wrote a few days ago on furniture designer Hugo Franca, this stuff is quite modernist and is more architectural in its structure. For example Hugo is amazing at making the most out of natural materials and uses the shape of the tree as a base for his seating, where as here you can see some classic piece that feature man-made materials like metal.
Although this is the case I find our speciality is providing you with a mixture of work that has that middle ground, a balance of life's necessities and needs, hopefully you'll see the contrast and appreciate the different ideologies behind the work and what the designer was trying to achieve. Take for example this table seen above and below, wonderfully designed by Cees Braakman for UMS Pastoe, someone I've discussed many times before. It's got a beautiful shape and the wood just looks better as it gathers some patina, it's one of those that just blends in with the environment perfectly and doesn't clash with anything else in the room, very much a functional piece. Also, the light below on the right hand side by H.Th.J.A. Busquet for Hala Zeist is superb, not so sure on the star pattern around the light rim but the overall shape is pleasing on the eye. It's also very versatile and can be placed in variety of positions.
Overall Augustus Greaves is a place you should definitely check out, you never know you may find some inspiration for a next project or find out about a designer who you never knew existed before. Worth a gamble. Check out some of my favourite picks below.