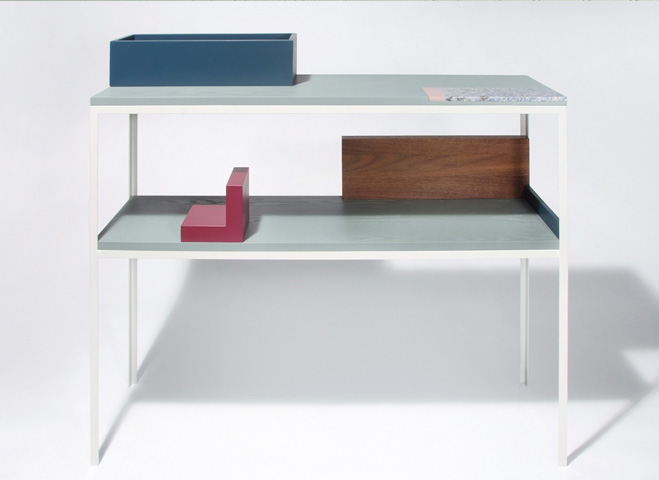 Simple Forms & Bold Colour Combinations – Furniture by Zoë Mowat
One of the many creators and thinkers that we've mentioned here in the past is Wassily Kandinsky, who famously said in his book "Point and Line to Plane" that a good design can only arise from the mutual cooperation of forms and colours. Taking this in to consideration I usually shy away from too much decoration when it comes to functional works like furniture, but I also respect the fact that colours can strengthen a specific idea or emotion.
This is one of the reasons why I was drawn to the work of Zoë Mowat, a furniture and object designer based in Montreal, Quebec. With an emphasis on simple forms, bold colours and unusual material combinations, Zoë looks to create long lasting objects that stand the test of time. I was especially drawn to her newest series titled Ora (seen above and below), a selection of side tables and a mirror that focus on the circle. She's combined ash, marble, brass and painted surfaces, alongside separate isolated shapes that both prop-up the circular glass surface and offer geometric see-through storage spaces.
Zoë hasn't sacrificed the message of her design in any way, I think these touches reinforce and add something extra to the finished works. I picked out a few of my favourites from her website, but there's plenty more to be seen so why not pop over there now for a quick browse.