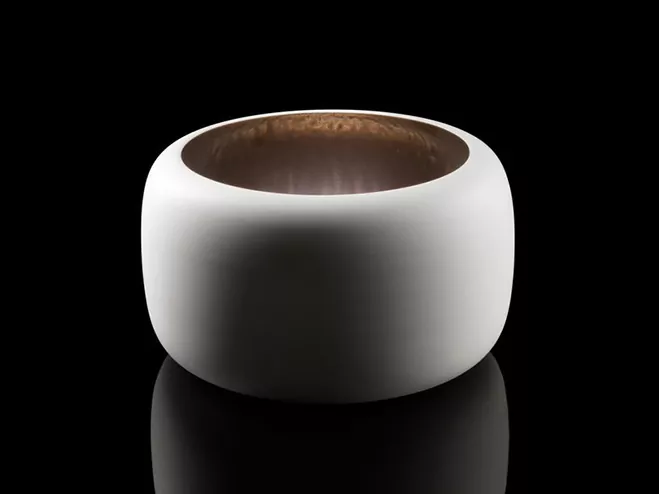 Gems and Minerals – Elegant Minimalist Vessels by Ceramic Artist Ipek Kotan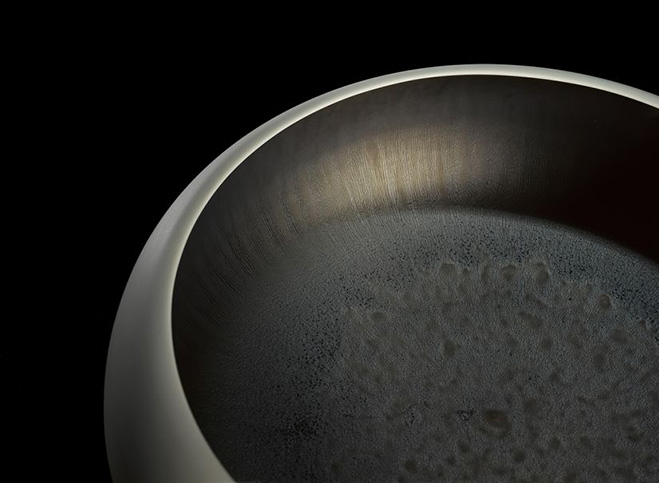 Even when I was young I had an interesting association with open vessels. I always remember those singing bowls, fascinated with the changing patina of the metal and the loud ring that sounded when struck. Later, when I became intrigued by the tea ceremony, this idea of staring down in to an open vessel to reveal the residue of green tea was quite powerful too. Now, as I explore the world of ceramics, the open vessel has reared its head again once again, so there must be a link somewhere.
These minimalist vessels by Netherlands based Turkish artist Ipek Kotan really inspired me as they show what can be done with an open form like this. They're intriguing as the exterior is left porcelain white and the interior features all sorts of gold and other subtle, shiny colours. The way the bowls flow outwards and curl back towards the rim leads the viewer to peer inside, which I think makes you study the inner portion of the bowl in much more detail.
I suppose there's also an element of the outer portion being controlled and refined, and the inner portion glaze being totally random and unpredictable. When you look inside it's really a never ending search, you can see so many different patterns depending on the light and time of day. Here's a few photos of her most recent pieces that she's been exhibiting in 2016, more can be found on her website linked below. I hope you enjoy them and become inspired to get creative yourself.