Taro Tabuchi, Wood-Fired Kiln Porcelain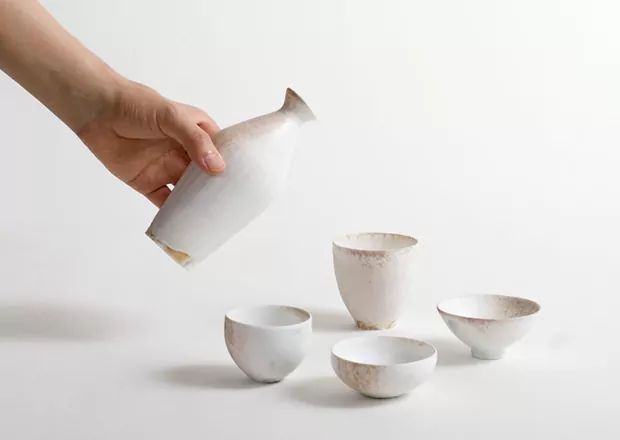 This is possibly the first time this year that I've come across a selection of imagery from an artist that's just too vast. It's that expansive that the 15 images I placed here in my opinion are nowhere near enough to represent the message that I want to convey, but I guess you've got to work with what you have and hopefully this summarises the direction of the creative in general. All these photos are definitely inspiring and really made my morning, so I'm sure they'll inspire you too.
As I was searching across the web for wood-firing and the process in which you take to make a piece, I was intrigued to find other artists who have used this technique to good effect. Obviously it's not that easy to find these sort of artists by just randomly searching, but luckily I stumbled across a Japanese magazine and shop named Panorama who seem to be full of amazing creatives. This time Taro Tabuchi caught my attention, an artist I've actually seen before on the Keiko Gallery website, he makes sculptures and functional tableware out of porcelain. Taro was born in 1977 and grew up in Takamatsu City in the Kagawa prefecture, going on to study at the Osaka University of Arts in 2000. Since then he's received numerous awards for his work and has now moved back to his hometown of Takamatsu where he's built his own wood fire kiln to test his creations on. The reason for this move is quite an experimental one, it lies in the fact that porcelain is usually pure white and to get this colour they use an electric kiln where temperatures can be controlled easily. It also means that nothing can blemish the surface, where as wood-firing porcelain is a whole different ball game, the ashes that fall on the porcelain create little markings and you can even turn the piece black. Obviously Taro is a very talented artist who creates pure crystal porcelain tableware which has subtle patterns on the surface thanks to the firing process, the heat of the wood produces a slight pinkish hue also which is a really nice touch and adds lots of character.
So today I've tried to mix up some imagery of both Taro Tabuchi making some works and firing them in his wood kiln, also showcasing his work up close with all their quirky details and intricacies. Above I said about having too much imagery to handle, well if you want to see more, which is highly recommended, please head towards either the Photo Report page or the Works page. You won't be disappointed.