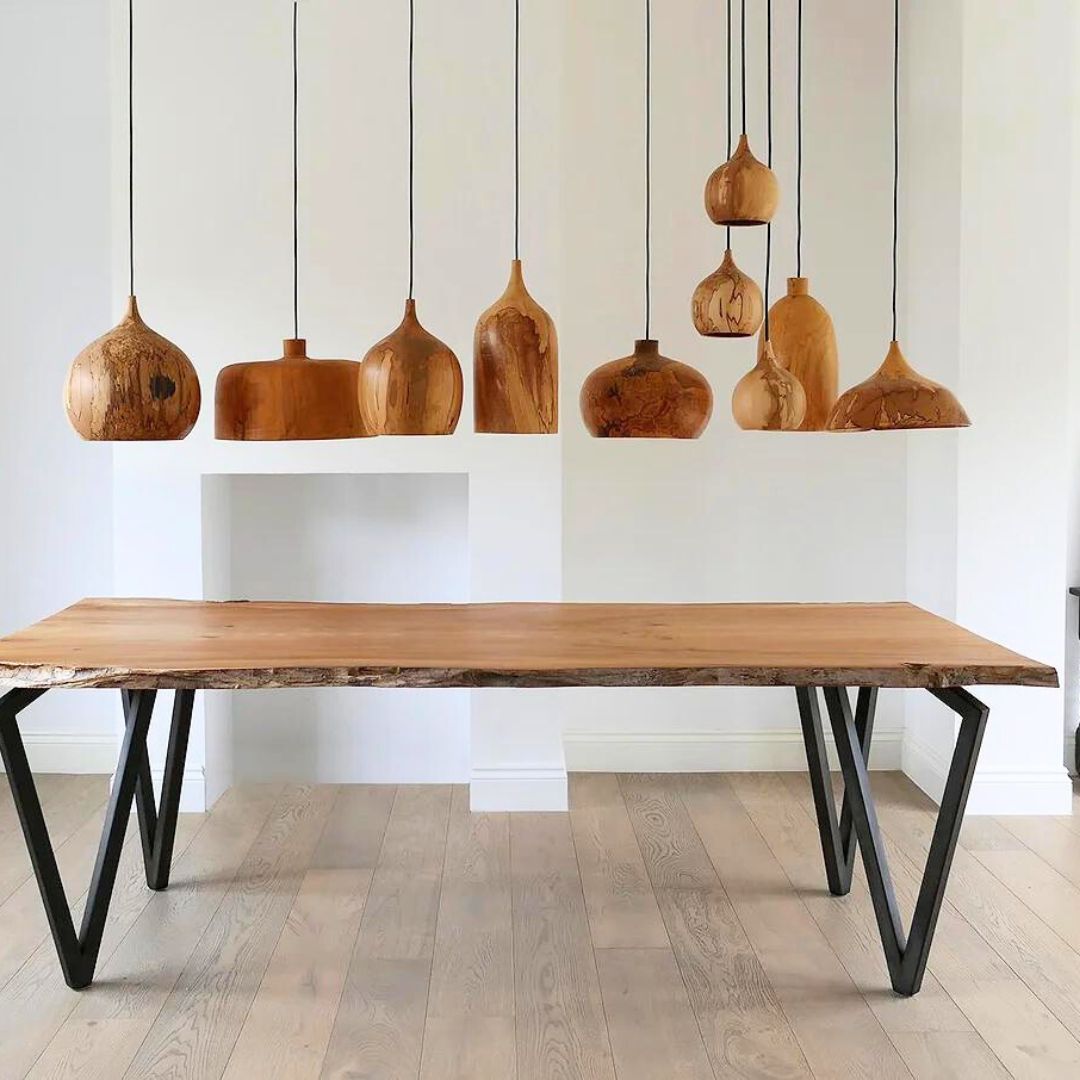 Wood Transformed – Pendants by Tamasine Osher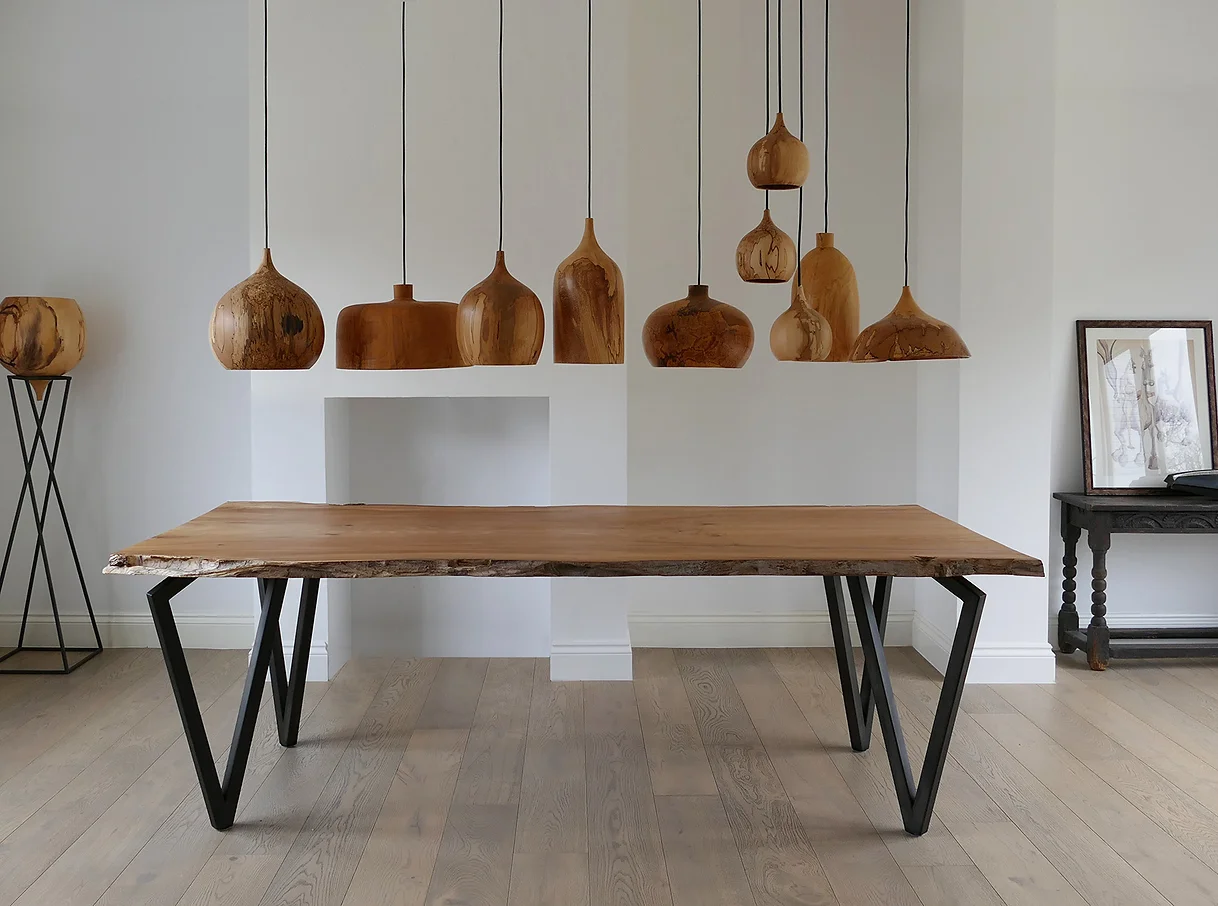 From her extensive travels and the dichotomy of rural serenity and urban structure, Tamasine Osher has conceived the exceptional series of Wood Pendants. These hanging adornments, echoing the contours of inverted wooden bowls, are the products of Osher's insightful interaction with natural materials. Her refined craftsmanship offers an engaging visual treat, merging the earthy essence of nature with the sophistication of contemporary design.
Elevating the ethos of sustainability, Osher collaborates with local arborists to transform fallen British timber into objets d'art, each narrating a unique story of natural resilience and history. Every knot, pinhole, and the individual spalting pattern, caused by fungus on beech trees, is incorporated and preserved. The bespoke creation process invites clients to be part of the journey, allowing for personalisation of details, from the texture of timber to the size and shape of the pendants.
In each handcrafted Wood Pendant, Tamasine Osher presents an embodiment of her fascination for where nature and architecture coalesce. This union, steeped in emotional resonance, manifests itself in any interior it adorns, infusing spaces with a sense of tranquillity and thought-provoking aesthetics. The pendants serve not only as an eye-catching design element but as a tangible testimony to the harmonious potential of human craftsmanship and natural beauty.