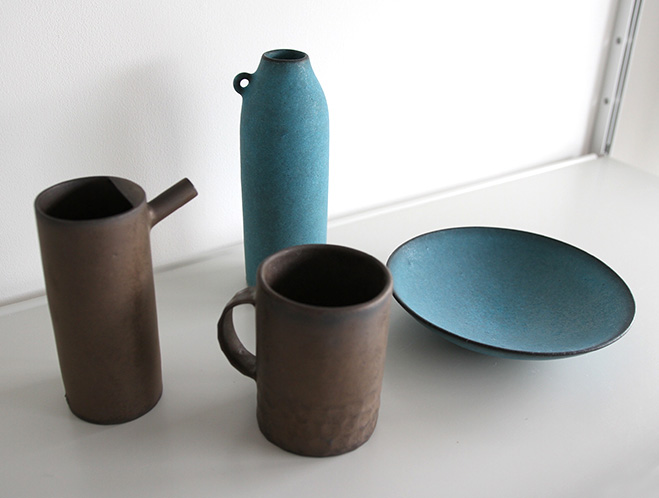 Firing with Pigments – New Ceramics by Keiichi Tanaka at OEN Shop
Keiichi Tanaka is a popular potter with quite a following. When I first held his works it became more apparent why this is so, later I discovered some of the methods that he uses to create the contrasting surfaces. This gives the works an interesting aura, especially as the shadows hit the surface of the vessels.
Part of this mystery comes from the unique matte surfaces, which are achieved by applying metal-infused glaze and firing to 1200°C, later applying other pigments and firing again at a much lower temperature. These coloured pigments are part of the reason he's able to create such surfaces, and I'm always interested to see what he's produced when I receive a new shipment.
This time around we have a new Blue Wide Bowl, but we also have the Brown Metallic Pitcher, Blue Vase and Black T Mug. All are in low quantities, but are now available to purchase in the shop.
Click here to shop new ceramics by Keiichi Tanaka →