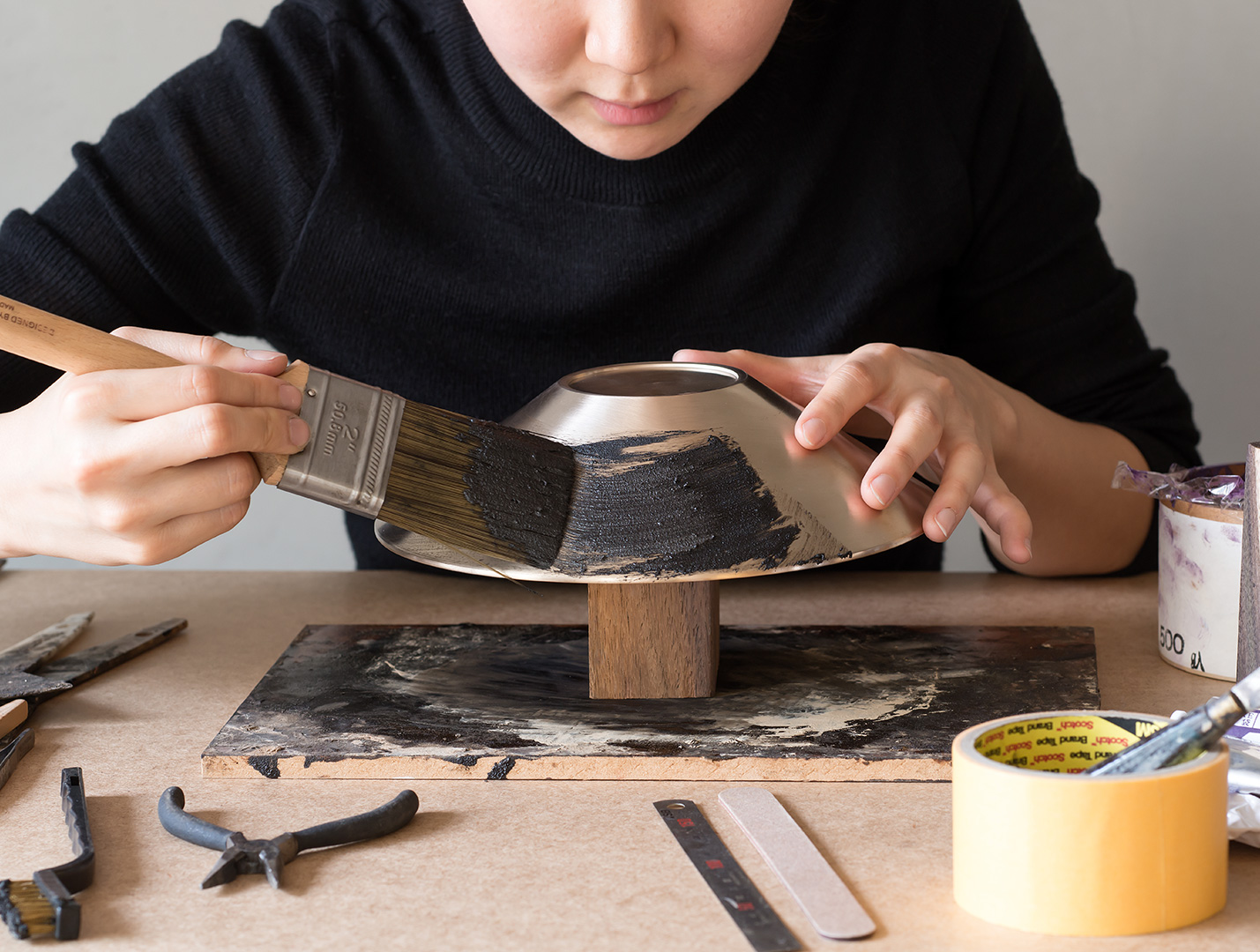 New at OEN Shop – Bronze & Lacquer Tableware by Chaehoon Moon of Damoon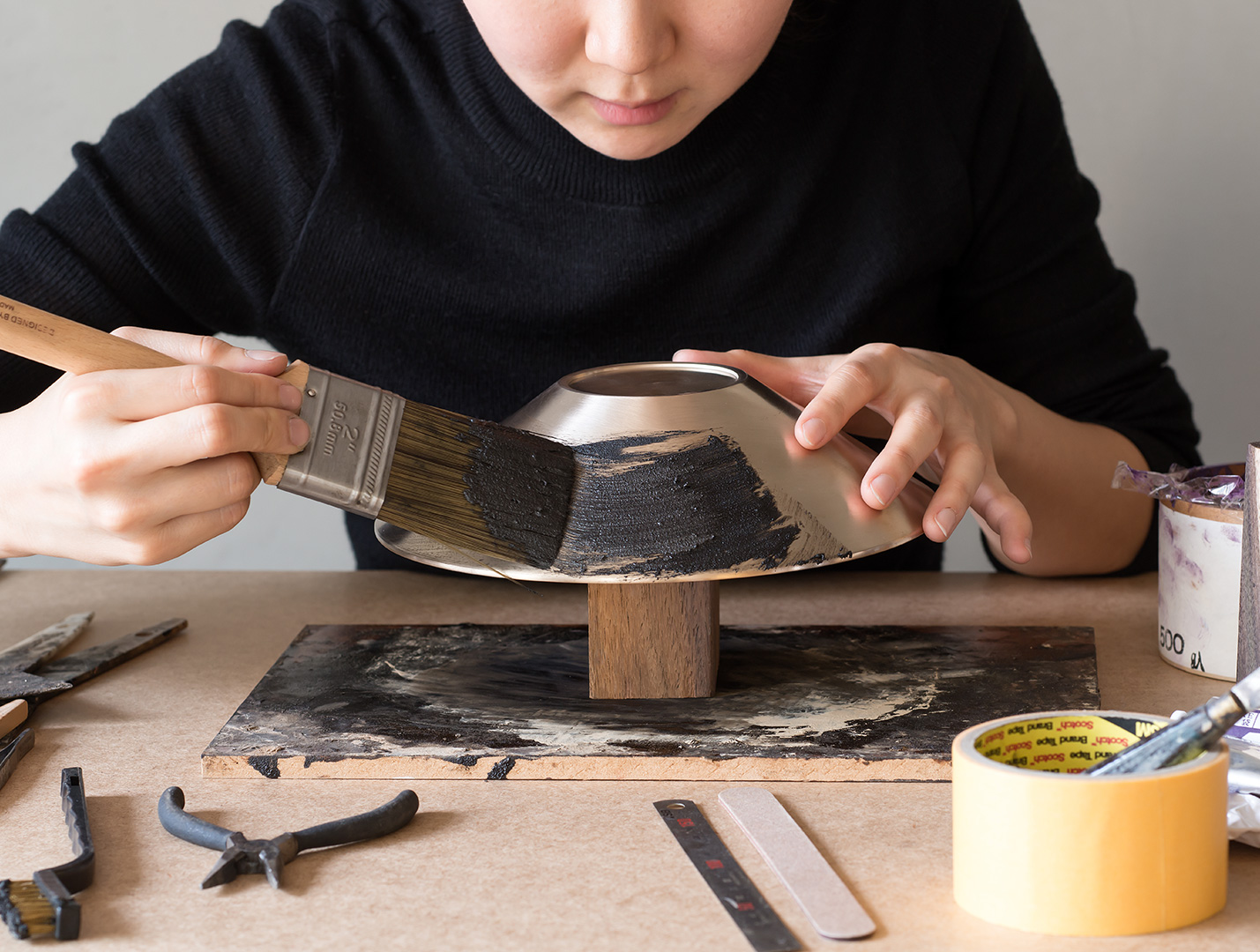 There's an interesting transformation when two surfaces combine. Chaehoon Moon for example, a young passionate creative who has been able to harness Korea's traditions by working with two separate craftsmen, a Korean metalworker and a lacquer artist, to create these stunning forms that have been handcrafted with the upmost care. The solid bronze forms are functional, smooth and flowing. Once lacquer is applied a whole new image is generated, a collection full of shadow and bumpy texture that intrigues the eye and is both warm and cool thanks to the contrasting material.
Using modern design at the core of her work, Damoon is a combination of Chaehoon Moon's surname and the inner curve of the vessel representing a rich full moon. These make sense then when grouped as a whole, bouncing light in unique directions and offering a new take on craft's place in this modern world.
OEN are proud to now represent Chaehoon Moon's series of simple and elegant design that showcases the ingenuity that can be found when craft and industrial design are combined. Enjoy.
Click here to shop bronze lacquerware by Damoon at OEN shop ⟶