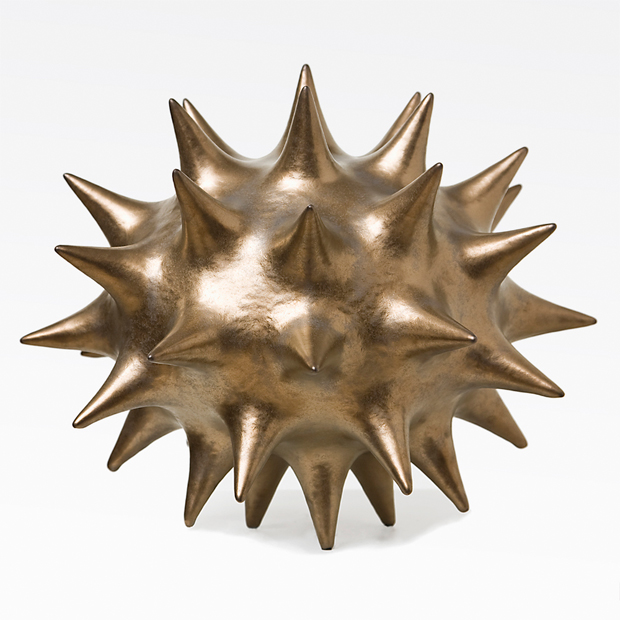 Series of Sculptures by Pamela Sunday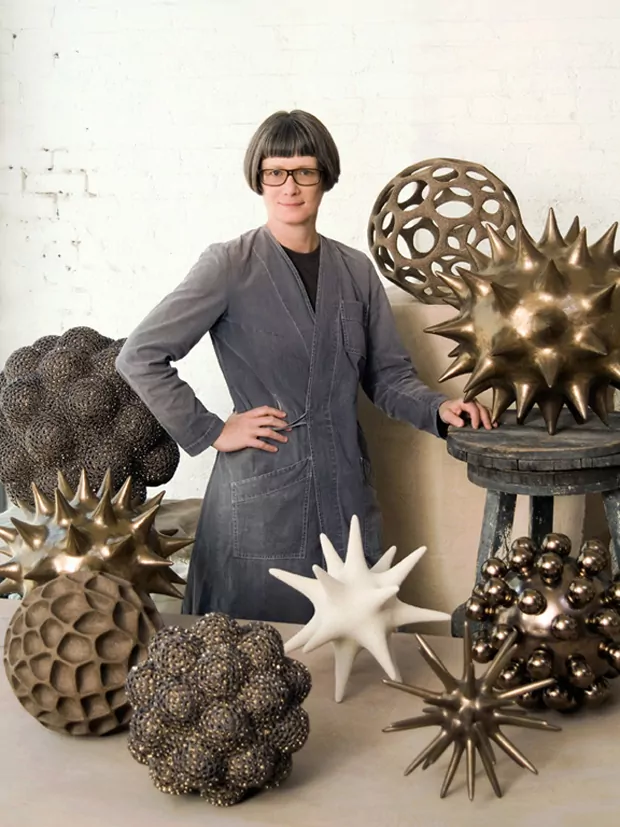 At the turn of the year I thought I'd come through with a selection of sculptures to compliment our recent interview with American artist Patrick Dougherty. I've strayed away from wood however and put together a series of imagery from another American creative, the lady in question being Pamela Sunday who works in the medium of clay. Based in the Italian-American neighbourhood of Carroll Gardens, Brooklyn Pamela shares her studio with eight other artists, all of which work within the world of ceramics. I'd imagine this space must be a real hive of creativity with so many ideas bouncing back and forth, it's no wonder Pamela has been creating such iconic designs that have travelled as far as Japan and Singapore.
She refers to her biggest inspirations as nature and science, with her studies in maths previously founding an interest in geometry. In terms of individuals Ernest Haeckel, the German biologist, naturalist, professor, and artist is held in great regard having combined the sciences and art seamlessly also. Initially Pamela took up ceramics as a pastime, taking evening classes with friends after work and in the process she found a passion for working with her hands, eventually giving up her job as an art director to practice full time in her studio. As you can see from the imagery below Pamela strives to find an organic element in what she's creating, with several of her works looking as if they would be at home under the sea amongst the coral and crustaceans.
Her work almost always begins from an orb and from here she begins subtracting material to create the desired shape, at times taking weeks to perfect one sculpture. A key element that often features is a microscopic shape that has intrigued her which she then aims to make as large as she can. I've included the top image here to give you all an idea of the actual scale of Pamela's works as I think those below are rather deceptive. We also get see the finishes of the sculpture under a more natural light setting, some have a rather matt stone look with others a nice shiny metallic. She achieves the latter by using a metallic glaze and firing at really high temperatures in the kiln, of which she experiments with many to create this comprehensive range of texture and character.
As always this is just a slice of what Pamela has created so I'd really recommend you heading across to her own website to explore a little more for yourself. I personally can't wait to see what else she'll be creating in the following year, perhaps we will be visiting her work once again soon. Go take a look for yourself and see what you think. Enjoy!