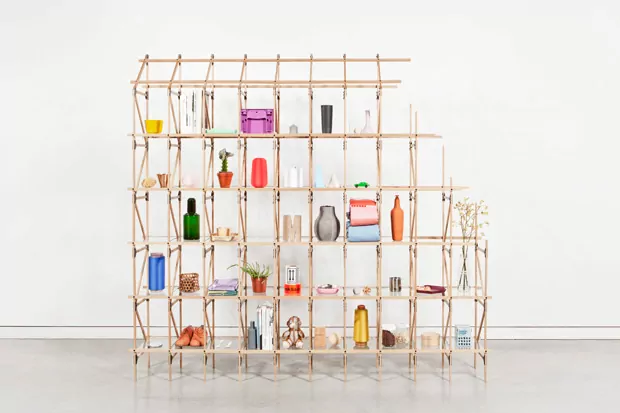 Frameworks by Studio Mieke Meijer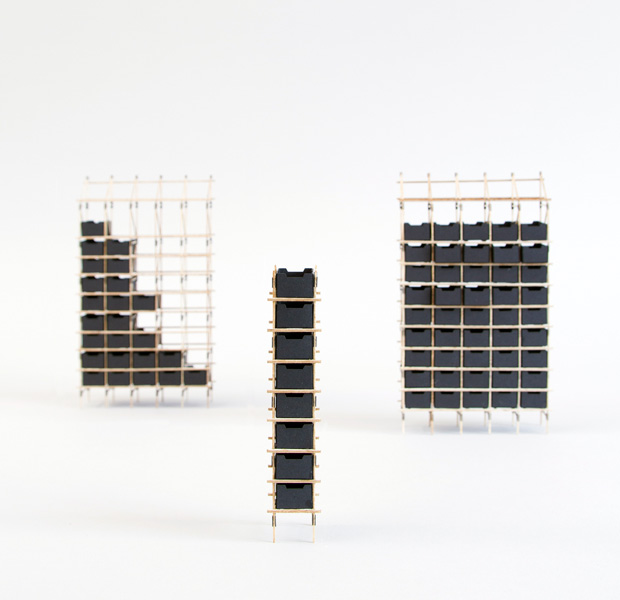 Secretly I've been saving up for a gift, a treat for myself that I've been umming and arring over for some time. To be honest, I don't know why I've been debating as it's a worthy investment, and it was designed by one of my favourite designers, so that's a definite seller for me! The "thing" is the Vitsoe shelving system. I'm hoping to buy a few shelves and some rails to start off with and then develop from there, I think it's fantastic how you can add and subtract at will, it's basically something that will last a lifetime and that can travel around with you to different locations when needed.
So as you can imagine with my recent purchase in mind I've been attracted to anything storage related, when I bumped in to this project by Studio Mieke Meijer it definitely rang a bell in my head. This is from a series called 'Frameworks' that's a system based on lattice constructions; extremely stable structures which enable large spans with minimal use of materials. The Frameworks system consists of oak slats connected by steel plates and rivets, in addition to glass shelving that makes a light-weight storage opportunity. It's also interesting how these small structures can be used to create partitions in a home, as the more objects it holds the better job it does of creating a barrier between rooms.
Personally, I love what the Mieke Meijer studio have thought up and how it's so diverse in scenarios, it's also customisable and could be altered to add and subtract sections. I think it's important to look at design in this way now as in the modern world we now live in we're constantly having to rearrange and make things relevant, so this concept pretty much transcends time (even in its materials). I've tried my best to summarise the idea through model photos, but it would be better for you to check out these on the Mieke Meijer website as a series. Plus, they've got a fantastic array of other work that all take in to consideration function, craftsmanship and high quality finish.