Santa María in Valle de Bravo, Mexico by Hierve Architects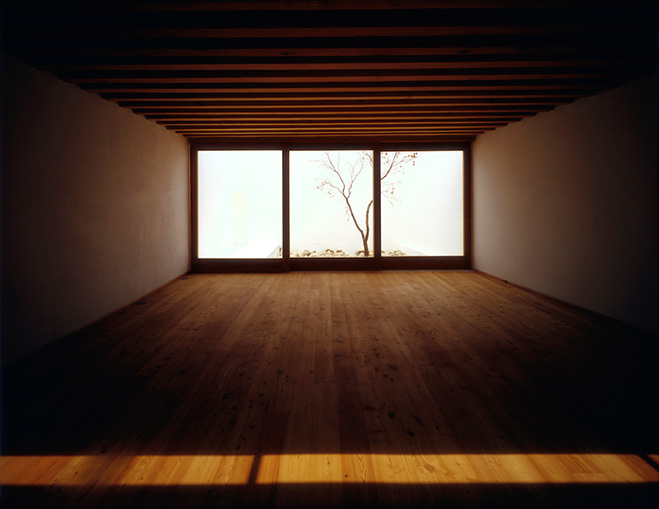 Architecture is a field that's quite close to my heart. Whenever I think about product design, ceramics, furniture and all the rest, I'm always considering the space around the object and where I can envisage it residing. Eliel Saarinen once said, "Always design a thing by considering it in its next larger context – a chair in a room, a room in a house, a house in an environment, an environment in a city plan." I'm sure other creatives do this as well, but I think it's important to work out a place for such an object and how it would function or sit in the world.
Moving on from this, it seems obvious that having a general understanding and knowledge of architecture is key for any creative. Not only can you learn about aesthetics and layering, you can discover space in a new way that would inform many different disciplines. Researching myself I came across a beautiful build by Hierve architects titled Santa Maria in Valle de Bravo, Mexico. Santa Maria is a housing development located in a historic protected site in the heart of Valle de Bravo, a small colonial city dating from 1530, which is 2 hours away from Mexico City. The project was conceived as a weekend retreat from Mexico City´s busy lifestyle and it includes 9 town houses and some amenities that provide an almost hotel-like experience.
Beautifully captured by photographer Fernando Cordero, these grainy images show the open nature of the build, combining natural elements such as stone and trees intertwined in to the courtyard area. Bringing the outside in is very evident here, and has been implemented quite quite skilfully by the architects. So much so that this property will look contemporary and modern for many decades to come. Hopefully you agree and will pop over to the Hierve website to see the inspiration behind the build and all the sketches/drawings that they've created to coincide.