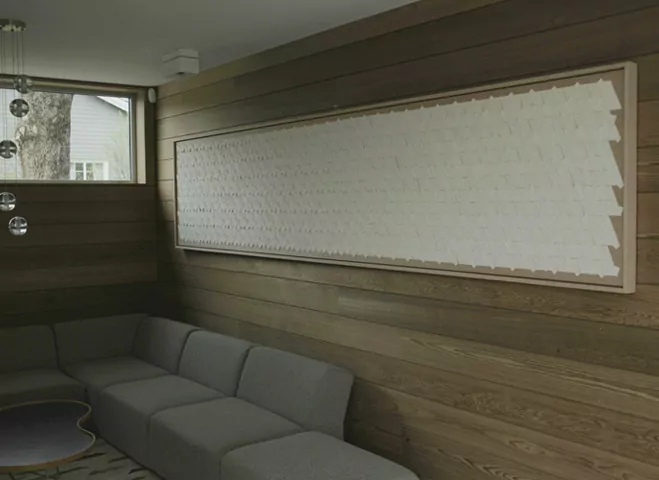 Folded Porcelain – Unique Tessellated Patterns by Artist Christina Peel
What's inspiring is when a creative can use different materials to achieve a bigger goal. Questions can be asked, such as how can woodwork become art, or can you take clay and disconnect it from it's functional upbringing? These leaps outside the box can result in something really unique and thought provoking.
That's why I liked these framed porcelain artworks by Norwegian designer Christina Peel. She has folded small porcelain tiles over many times to create a collage or a mosaic sorts. These offer interesting patterns that are geometric and striking. This particular material is one that people have used for thousands of years, if you take it out of it's normal environment, and try to detach all rational thinking, what do you have left?
It's not the first time she's been working on transferring images onto ceramic surfaces. Having been to China, she draws less inspiration from Norway and more from Asian culture. These particular pieces are made to work in dialogue with the surrounding architecture and space, the visual repetitions are particularly appealing as from different angles they offer a whole new perspective. Here's a few images from her portfolio, but you should definitely view more on her portfolio. Enjoy.