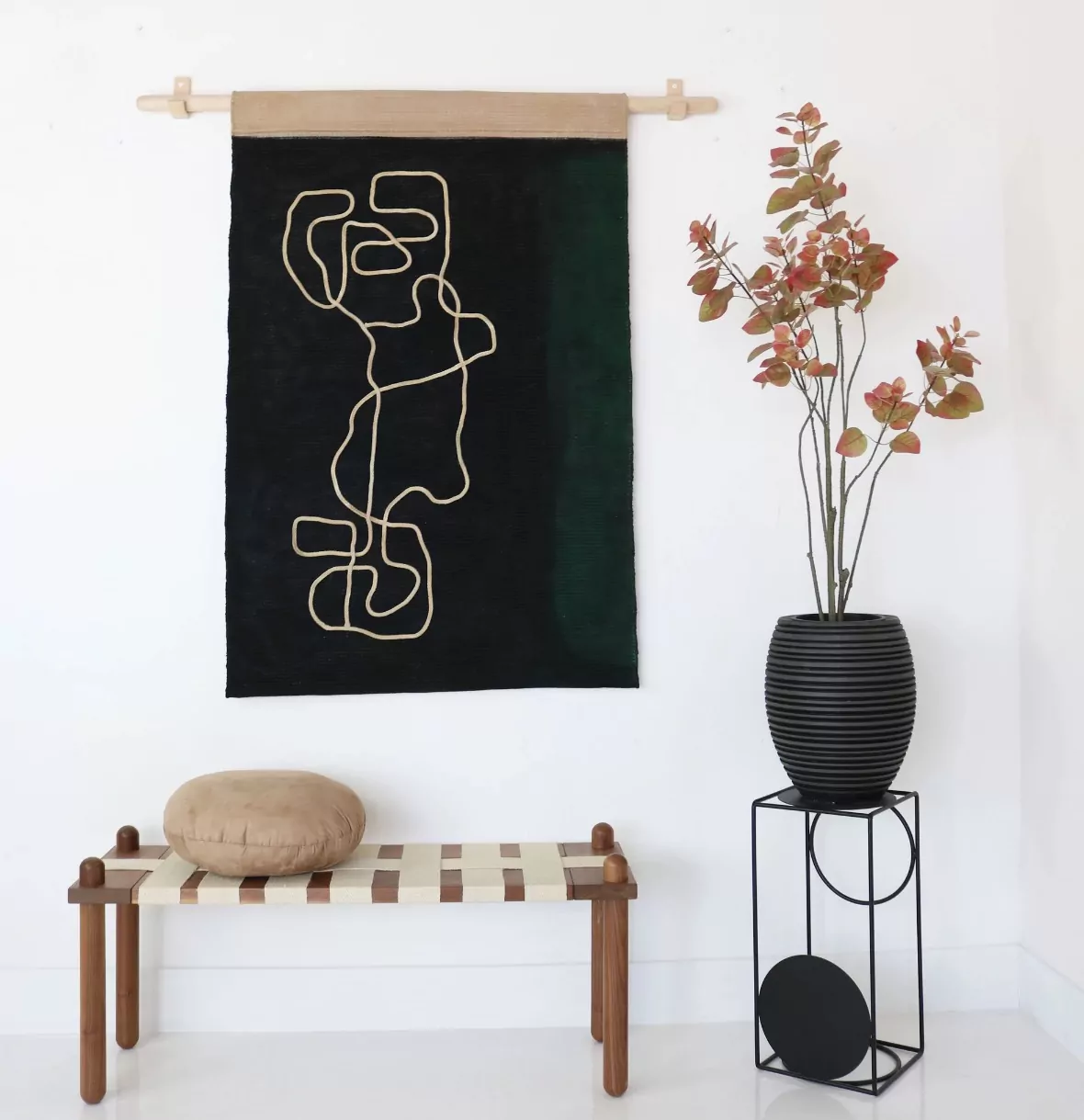 Integration of Nature – Textile Wall Art by Swedish-American Studio Küdd:krig
If you are looking for a creative, minimalist, piece of wall art, then look no further than the great pieces created by Küdd:krig. Based in Long Beach California, this Swedish-American store artfully crafts each piece by hand with ethically sourced materials. One of my favorite things about Scandinavian designs is their use of natural colors and organic forms. And this is an area that Küdd:Krig excels in. I can't get over how beautiful the natural colors look in these pieces. Deep burgundies, tans, and grays splash each canvas, painting vivid shapes and meandering lines that invite the viewer into the artwork.
One piece that instantly caught my eye, the 'Shade Wall Hanging' is a beautiful blend of texture and simplicity. As each piece is made by hand, no two hangings are the same, and there are several neutral colors that can be used in this pattern. The üTA Wall Hanging No. 2, adds a little more visual intrigue by taking the minimal design element of a line and arranging it around the canvas. Almost reminiscent of an abstract road map, I could stare at this beautiful piece for hours. And these are only two of their pieces highlighted here. They also have a whole landscape series that uses shapes similar to the forms sprinkled throughout nature. As a lover of the natural world, I am in awe of how they bring those elements into their wall hangings.
One thing that I love about minimal artwork like this is the many ways it can be interpreted by each viewer. They can help us to reminisce on our past experiences, and open doors to share those experiences with others. And these skillful pieces by Küdd:Krig do just that. By taking abstract shapes and neutral colors, the subtly bring the comfort and relaxation of the outside world into the home.