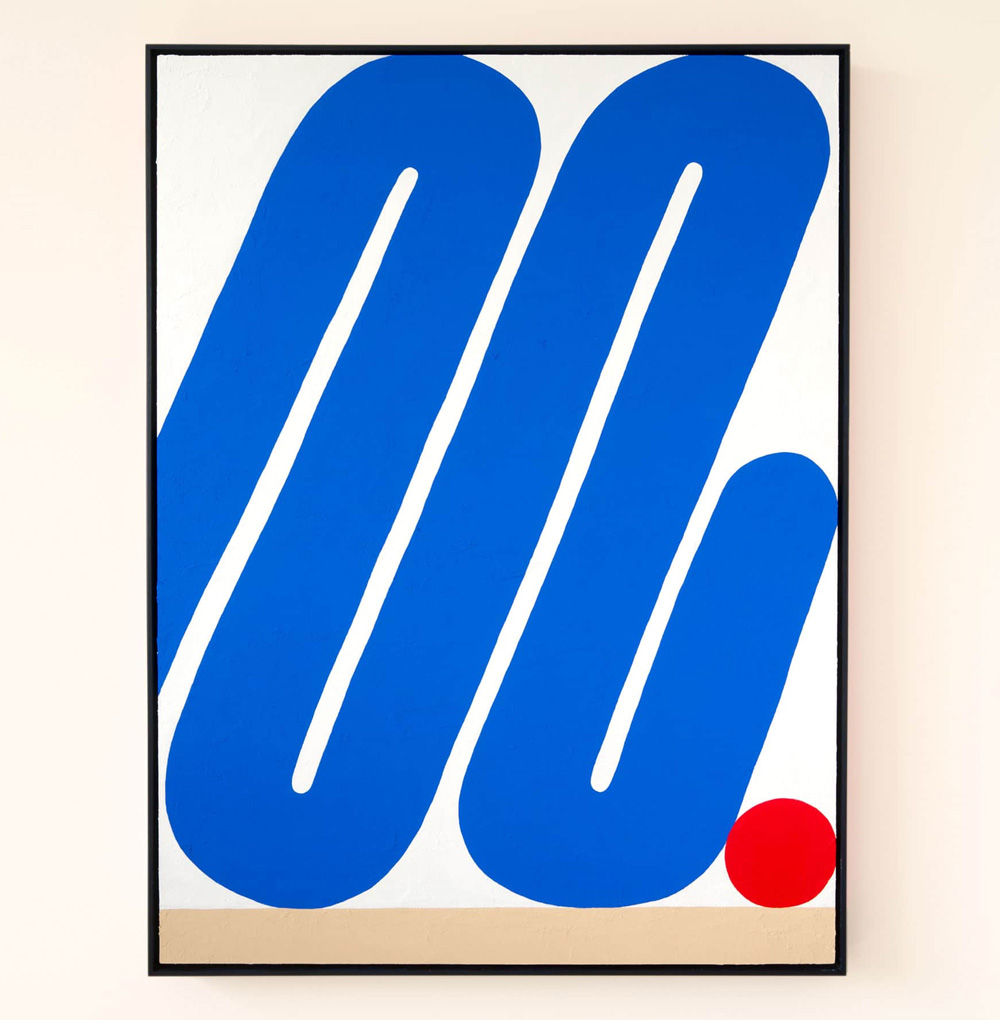 Graphical Abstraction – Paintings by Sydney Based Creative Evi O
We all know that our actions have a repercussion of sorts, a ripple effect that starts somewhere and spans out to many other markets. I tend to think of art and creativity as a place where many of these ideas originate. Something artistic that didn't necessarily mean to have a wider impact then creates mini-industries in which this idea can flow and sometimes have new meaning.
These paintings by Sydney based design studio Evi O. made me think about this type of creativity. Led by Evi O, a designer who worked at Penguin Books for over 10 years, it's great to see her prolific output as a designer spanning all the graphic design fields. This also comes in to play with her abstract painting, some of which can be seen here from her series titled 'Jungle' that was produced for Saint Cloche Gallery in Paddington, Sydney.
As a graphic designer myself the bright colours and bold lines appealed to me. I also found inspiration in Evi's ability to step outside of her industry and explore creativity in more detail. Humans are distinct for our ability to imagine something and make it real, manifesting a representation of it in this world. Through this exploration we might not only bring about our own transformation as creatives, it might also be possible to make small changes in those that experience these pieces in person. Surely that should be the goal of all great design.