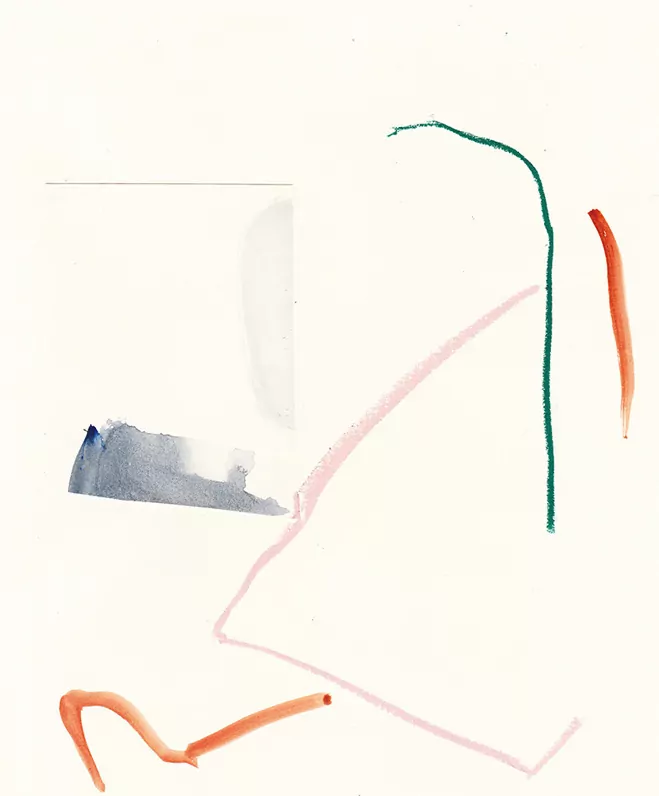 Interaction on the Surface – Works by Swiss Painter Rosemarie Auberson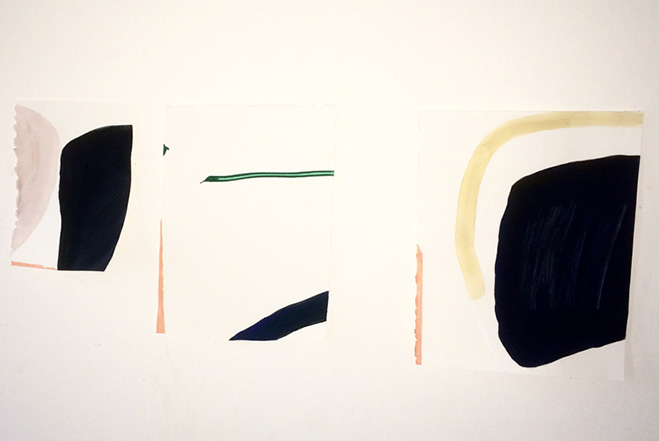 Those artists who experiment with a small number of shapes and colours really intrigue me. I think it stems from my interest in functional objects, also the process of reduction in design. Any creative, whether it be an architect or a maker, will understand this process of condensing the number of elements to make something of real substance.
Rosemarie Auberson is a painter whose work combines collage, painting and drawing. Her work is abstract, using thin but also bold lines, and bright contradictory colours. Her illustrative background, as well as her job as an art director, really adds a kind of presence to her work. Not only that, you can also see the progression over time, almost as if she's figuring it all out as she goes along.
Born in Switzerland, but now lives and works in Paris, I recommend having a look through this article which explores a little inside her studio. It also gives an insight in to her some of her inspirations and her working patterns. It was interesting to hear about her trying to be patient when it comes to the creative process, it's something I myself often encounter. Here's a few of my favourite works from her website, click on over to see more.