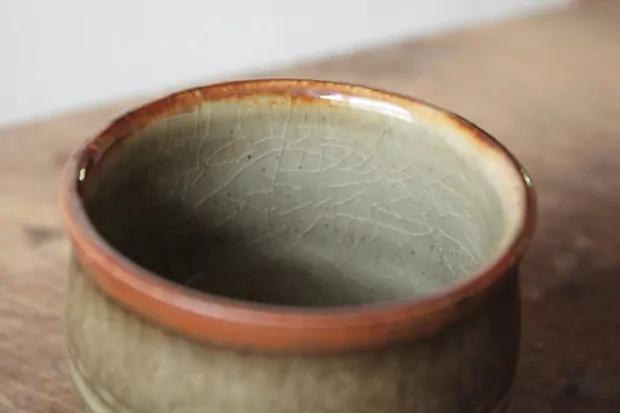 Glazes and Forms at Hibinokurashi
As Charles Eames said, "The details are not the details. They make the design." This is very true, especially in this case where I'm highlighting a selection of pottery from a Japanese store that I came across online titled Hibinokurashi (or Daily Life). I've been searching high and low for glazes, and have also been experimenting in the studio as of late to see what colours and different mixtures I can come up with for my own works. Unfortunately my local workshop doesn't specialise in stoneware or porcelain, and mainly revolves around earthenware and electric firing, where as most of the pieces seen here are either those higher firing clays or wood fired. The effects from these processes and materials are extremely different, you get this very natural aesthetic that's hard to find in any other craft. Plus, the finished pieces are totally unique.
Hibinokurashi isn't a store that sells well-known ceramics of any sort, but they do support various potteries across Japan, areas such as Hyogo, Kumamoto, Oita, and Okinawa. I love coming across little retail environments such as this, all of which are started thanks to having a real passion in a particular field. You can see the inner nerd arise from the owners, where they pick obscure hard to find goods that they like personally and hope that others will admire them as well. The great thing is that a lot of the tableware is actually sold out on their website, and the detail shots were of particular interest to me as you can see all the glazes and intricacies up-close. It's quite fantastic!
The store itself focuses on Mingei, vessels made to be used in everyday life, those with function in mind. Saying that, you won't be disappointed by their range of striking colours that really do stand out, also the glazes which I mentioned above for their cracking and unique dripping. Some of the things we place up here on the site are hard to purchase (apart from the ones in our own shop), but the two owners of Hibinokurashi have made it easy to buy the items and ship them abroad. They even have a currency converter on their web shop and most sections of the site are translated in different languages for ease of use. Grab yourselves some great pieces now (at reasonable prices too!).