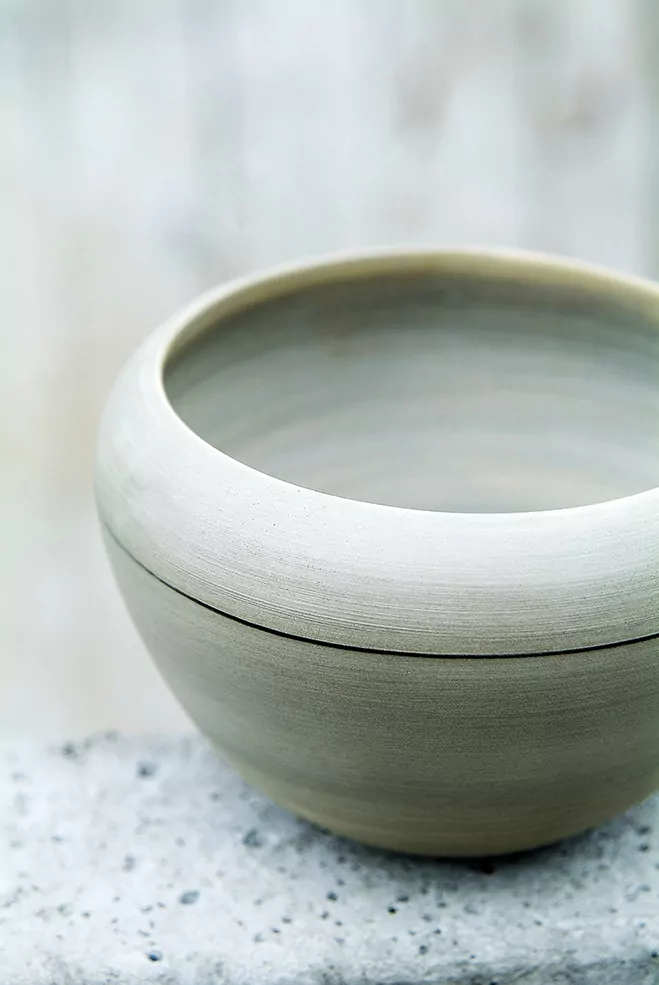 Rina Menardi's Handmade Stoneware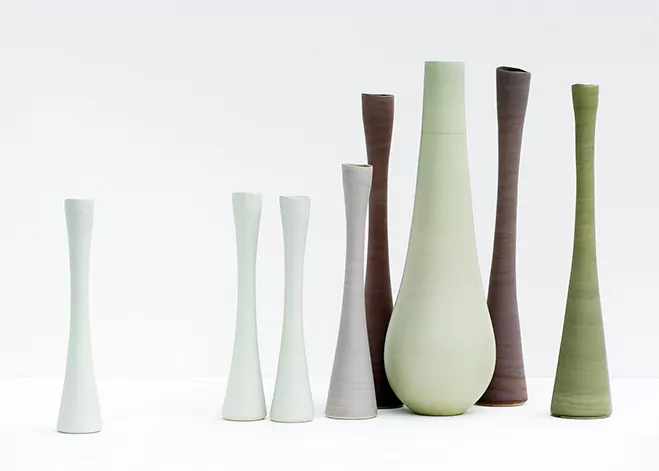 I've been experimenting with an array of hand building techniques to achieve both functional and sculptural forms. As with any skill, those who're more experienced make it look much easier than it actually is. There's such a fine line between creating an object that's characterful and striking, to one that's not quite hitting the mark. Not only should you account for the irregularities, you also have to analyse the texture generated by the clay and get the right feeling in the hand (let alone how it looks on the eye). All of these variants are what draw me to this field, there's so many possibilities and the craft is very accessible.
In terms of inspiration, I was pulled in by the work of Rina Menardi who's been experimenting with ceramics since 1980. The Italian designer has been exploring colour schemes and striving for neatness of shape. One of her main sources of inspiration is nature itself, using simple lines and removing the harshness that mass-produced objects often acquire through machine work. Rina also believes that her ceramics should be versatile and shouldn't impose themselves on our lives, basically they should work with us and function how we so desire.
It's great to see what started off as a project by one individual has now turned in to a full-time profession, with a nice catalogue of products to match. Rina makes a mixture of shapes in a variety of colours, each would be a great addition to any home. For more photos like this, and inspiration that could inform your own work, view the Rina Menardi website on the link below. You're sure to be captivated by her striking use of colour and aesthetically pleasing lines.