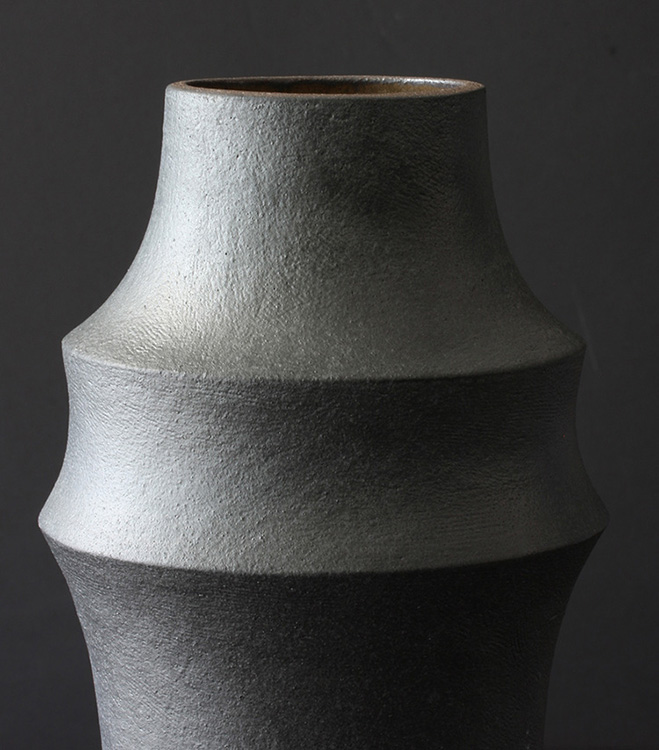 Sculptural Ceramic Vessels by Potter Mirena Kim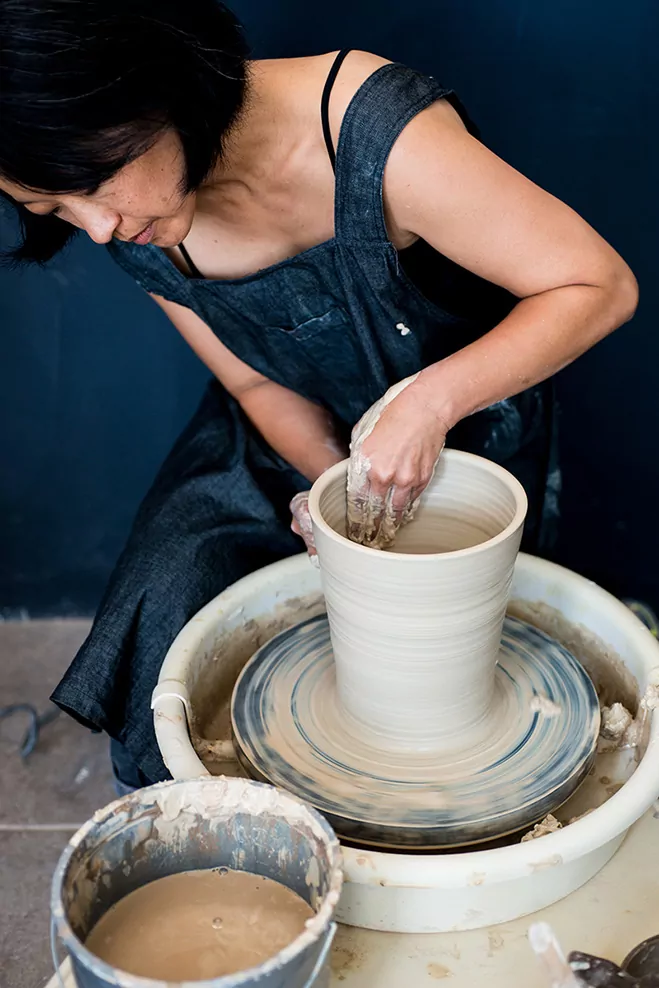 Potter Mirena Kim on the wheel at her studio in Los Angeles. Photograph by Staci Valentine.
I've been thinking about the link between creatives and the way in which they latch on to certain design principles. Obviously there's always going to be a point of reference for any artist, it's only natural to build up a mental image of what you want from work that's come before, but it's intriguing how the creatives that produce work that inspires me are often influenced by similar individuals that I admire myself. Like Josef Albers, Alexander Calder, or even the Bauhaus.
Here is a perfect example, I was instantly drawn to the work of Los Angeles based potter Mirena Kim. After reading Kim's bio it became apparent that she too is inspired by similar principles, such as practicality and simplicity, also looking to Japanese-American sculptor Ruth Asawa as a source of inspiration for some of these vases. Ruth Asawa has inspired me as well, and it's no surprise that she's affected many others around the world. I like how Mirena has used this as a reference quite openly, ending up with some finished pieces that are appealing aesthetically and have a lot of warmth.
Working with clay since 1991, Mirena became infatuated with the craft when searching for a simple, unadorned cylinder. Originally a graphic designer she has now transitioned to a full-time potter and looks to incorporate her past experience of graphic and interior design in to her current range of work. Mirena believes that useful, even in a purely visual way, is always modern and relevant. I couldn't agree more! I hope you like this selection of work and will click over to Mirena's website to view more.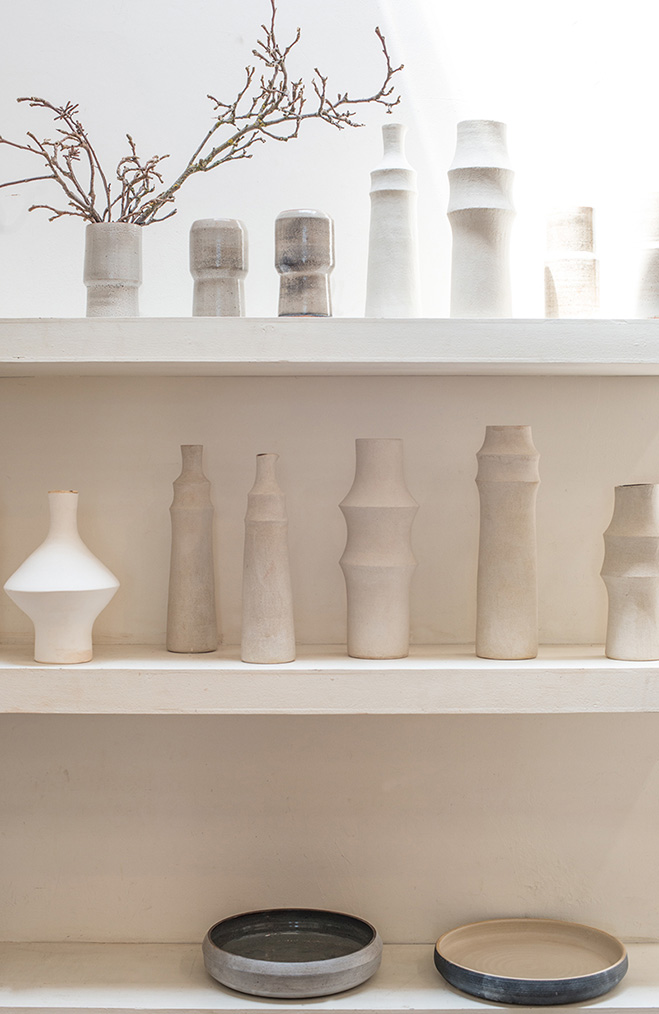 Vases and Pots at Mirena Kim's studio in Los Angeles. Photograph by Staci Valentine.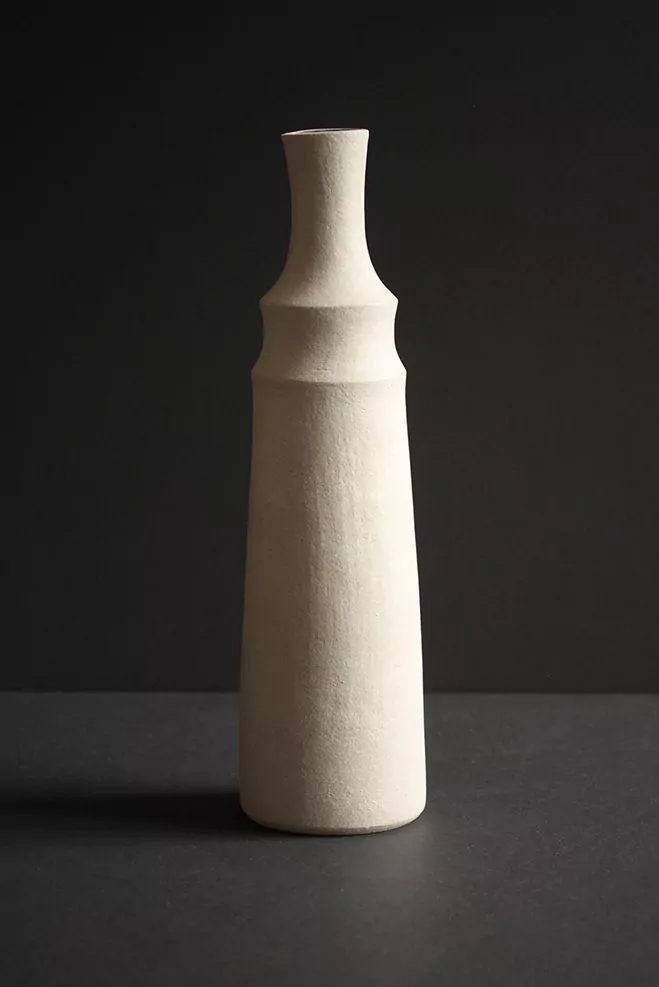 Madrona in matte ecru with glossy red/orange interior, designed to break the horizontality of modern interiors with a slim but emphatic exclamation point.

A vase inspired by the Japanese-American sculptor Ruth Asawa, a cross-hatching surface texture has been applied.

Matte ecru "Gedde" vase, an expression of dualities: masculine and feminine.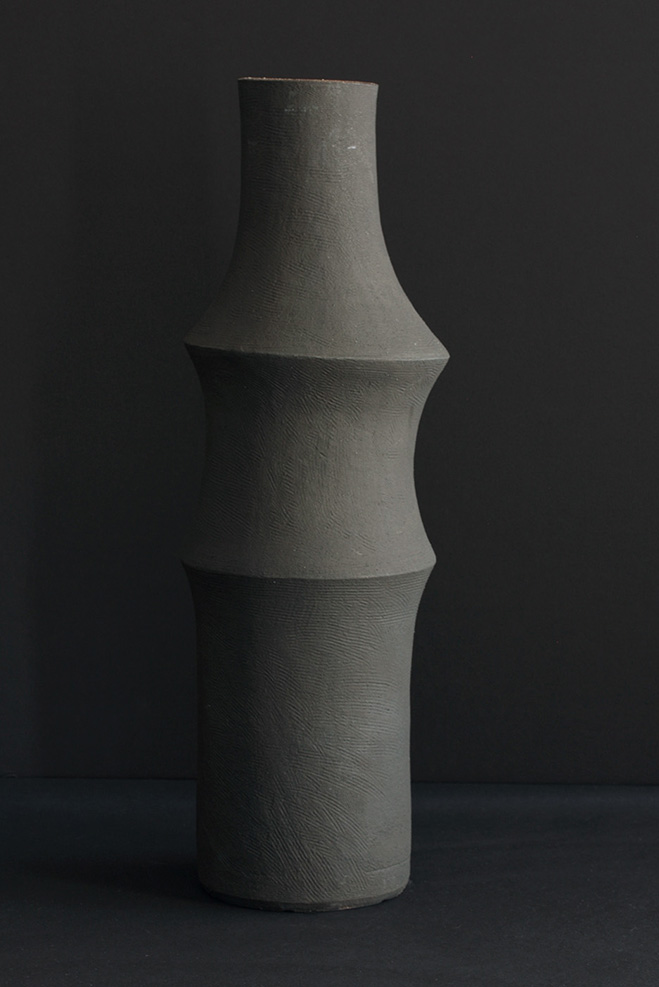 Ruth vase with black matte exterior and white interior.

Matte Black Vase "Gedde", designed especially with flowering cut branches in mind, to bring springtime indoors ahead of the thaw.

Potter Mirena Kim at her studio in Los Angeles. Photograph by Staci Valentine.