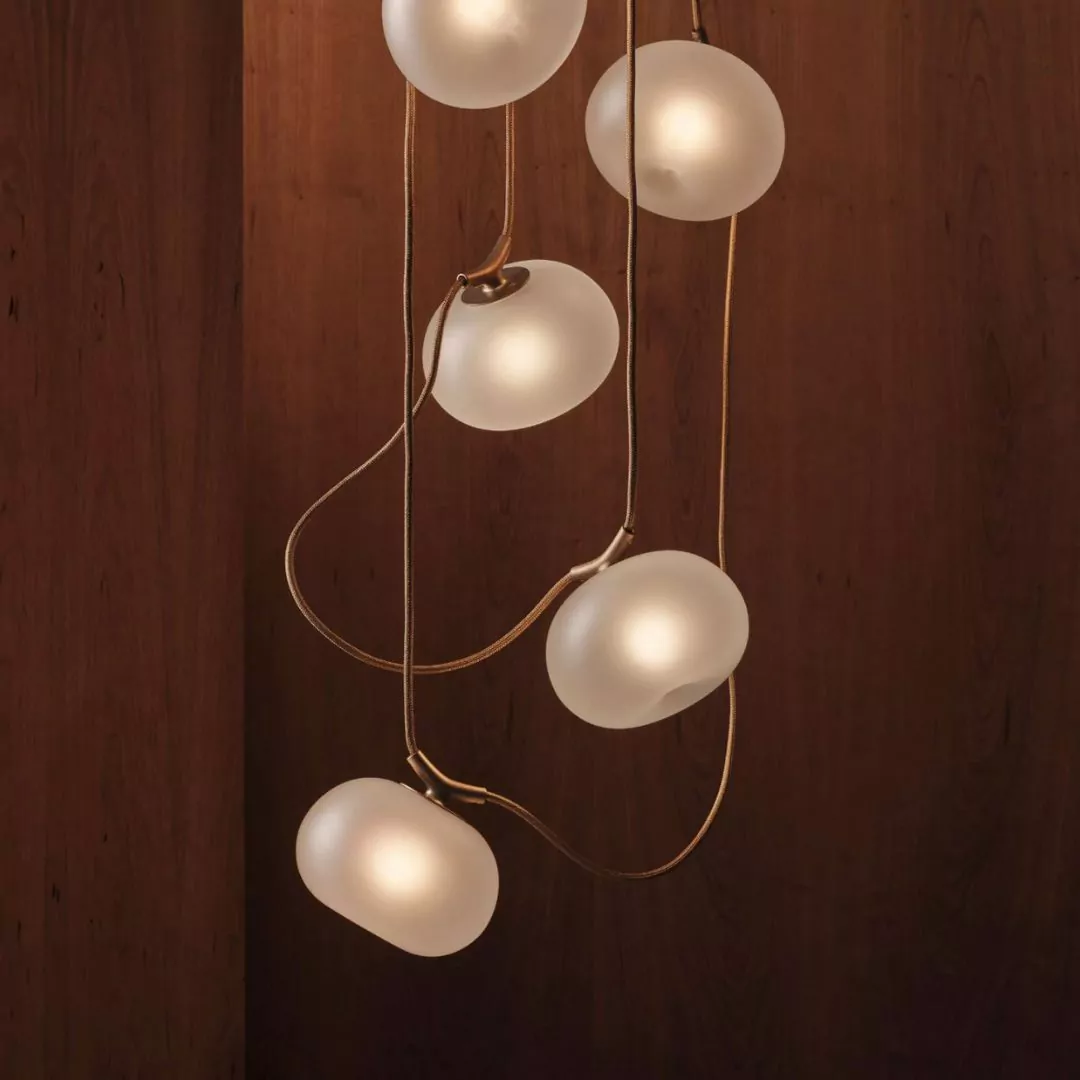 Art Deco Modern – Melina by Mentsen
The genesis of Melina was sparked by a unique opportunity – designing a feature lighting for the iconic office building above Pimlico station. The challenge was to infuse life into the space while resonating with its Art Deco heritage. The result? A glass light fixture that exudes elegance and fluidity, transforming the environment into a captivating symphony of light and form.
The delicate dance of glass and light takes center stage in Melina. Drawing inspiration from the Mela, a glass globe light with a subtle dimple that delicately punctuates light, Mentsen ventured to evolve this concept into something that harmonizes perfectly with the lift hall's atmosphere. The glass shades were meticulously mold-blown by skilled artisans in Poland, while the metal fittings were cast in Leicester, UK, lending a touch of artisanal craftsmanship to the piece.
The Melina Lighting is a testament to the union of international craftsmanship and visionary design. It's not just a lighting fixture; it's a narrative of how innovation can transform spaces, and how form can gracefully embrace function. Now available in cluster pendant and wall mount versions, the Melina Lighting stands as a beacon of design excellence, enriching any space it graces. Discover the fusion of art and light, available through Hand & Eye and make this masterpiece an intrinsic part of your living experience.