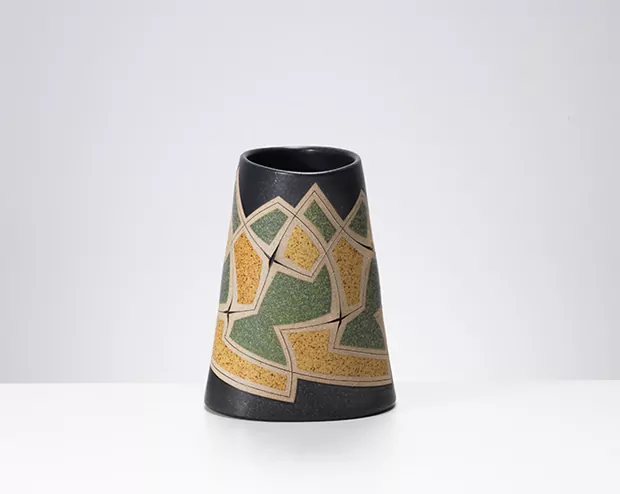 Ceramics by Gustavo Perez
We are strong believers that craft and design are inherently linked, which is why ceramics are just a present a feature as architecture or clothing within our daily content. In fact recently I think myself and Mark have become a little fanatic about seeing the creation process, but today I thought we'd step away from this and admire the final product with a wonderful set that Gustavo Perez has on show at Erskine Hall & Coe come the 14th of March. I have to admit I'm yet to see these beauties up close and personal but I think we can all see here the craftsmanship that the talented Mexican will be offering up, these are sublime.
If you're in the Piccadilly area between the 14th and the 5th of April I wouldn't hesitate dropping in and admiring the handiwork, I'm tempted to take a visit up to London this weekend and see what the exhibition has to offer, rest assured I will update here with any feedback I have. In the meantime what originally attracted my interest with Gustavo was the clean yet creative approach he takes to creating. I'm amazed at how these are both minimal and colourful, I think the artist has got the balance just right here which I'm sure was a tightrope of a task to achieve.
With the exhibition in mind Erskine Hall & Coe asked Gustavo if he would say a few words upon his latest collection which I think summaries what we have here perfectly:
"I am very pleased to be showing my work here in London again. The first time was in 2001 and I believe that several differences should be visible. In the last few years, a feeling of confidence and freedom (or at least a strong drive towards it) has made the forms change drastically. The original form continues to be the cylinder, this rarely changes, but now the pieces go in many different directions.
Some can be called vases, that is what they are. Many others do not properly deserve such a name, because even if they have a bottom and the form reminds of a vase form, they are just too far from any possible use.  I call them vase-sculptures. There are still several others where the cylinder is the departure for experimenting in opening the form as far as possible.
An interest that came after the years of the compressions (2005-2008), when after going to the most extreme of the possibilities of compaction of the thrown form, I felt as a logical necessity that the form should open again. The compressions were the seeds, and I hope the open forms can be as open as flowers"