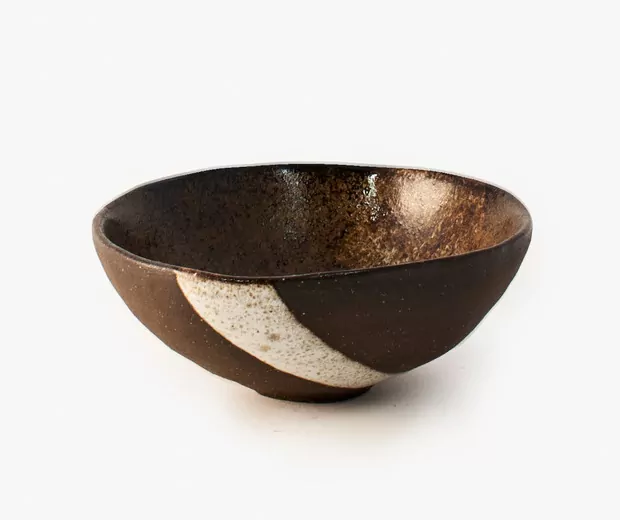 Ceramics by Romy Northover
English artist and ceramicist Romy Northover has been on my radar mainly thanks to potter Shino Takeda, who we've wrote about here on the blog before. It became apparent that this week would be a great time to highlight Romy's work as she's recently collaborated with Shino on opening a lifestyle/design brand named KATAKANA. Part of the project includes a fantastic online shop, which you should definitely browse through if you have a few spare minutes.
KATAKANA was formed late last year by the pair as they share a studio in Manhattan, New York. The name Katakana is the Japanese character set that is used for transcribing foreign and western language ('kata kana' means 'shape?'), so this design/lifestyle collaboration takes on projects that reflect their energy through ceramics, accessories, home ware design and supper clubs. Overall, a great venture that will be worth checking back on as they build and expand the line. I'm sure with such creative minds on board there will be some experimental stuff taking place.
Romy herself is from England and holds a BA in Fine Art from Goldsmiths, University of London and has spent time living and working in Hong Kong, Venice and Berlin before opening her studio in New York. She started off making traditional European ceramics, but she's now turned her attention to Japanese techniques of Kinuneri, a traditional Japanese kneading skill, Tebineri, hand building, and Rokuro, wheel work. As you can see above and below Romy has already got a great base to work with, her newest series titled 'Mountain Bolt' has to be one of my personal favourites. Exquisite little vessels with great colour and a pure/natural look about them, you won't be disappointed when you click through her portfolio. Lets hope she keeps producing work like this as I'll be sure to import some for my own collection, enjoy.