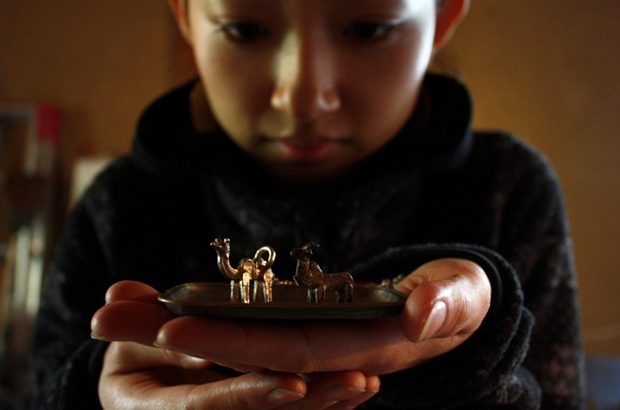 Metalwork by Japanese Maker Yumi Nakamura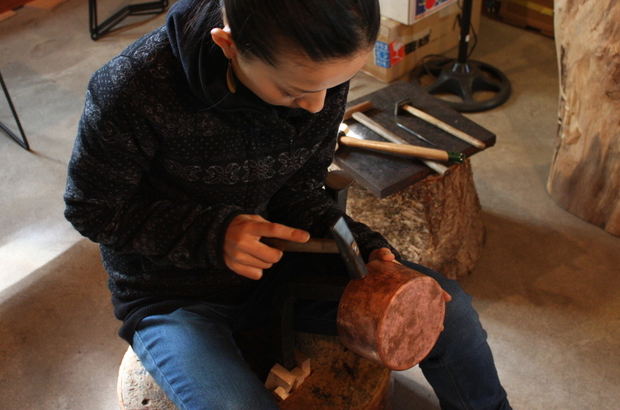 I've been hunting through a selection of different makers that specialise in metalwork for the shop, mainly vessels like bowls and plates since we already stock some brilliant cutlery by Rieko Fujimoto. These goods are generally hard to come by, usually you have a lot of cutlery being produced but not many bigger pieces such as these. One creative that has designed both is Japanese metalworker Yumi Nakamura, she's quite a talented individual. Her kettles are of particular admiration, they're so well crafted and the general proportion is very appealing on the eye, the little spout and handle for example are nice touches. It would be fantastic to own an item like this.
Metal teapots have bugged me quite a bit over the years, probably because they can scald your hand if you're not careful when pouring. Saying that, they're very convenient because they can be heated or kept warm on the stove, plus you have to really admire the difficulty when making such a piece by hand. Some metalworking programmes actually use teapots as final projects since they represent a high level of technical skill and accomplishment, so these ones by Yumi Nakamura are very special indeed. She uses a hammering technique to create them, which can be seen in the photography above. Yumi hits a single piece of copper and shapes the main body, this is why you can see all the little marks from top to bottom, and then attaches the spout using a high heat that also strengthens the teapot itself. Interestingly, it is also said that the copper has some great antibacterial properties and can make the tea taste a lot richer overall. I guess that's the perfect reason to use it for a teapot then! Funnily enough you often see this in quite a few metal objects that are handmade, and also comes natural to lacquerware with it's properties being extremely antibacterial once cured and dried.
It comes as no surprise then that she's been trained in Industrial Design, her works really do speak of function mixed with a handmade element. After graduating she worked at a household goods manufacturer, which inspired her to dabble in the crafts herself and experiment with metal work at home. In 2008 she travelled back to Tokyo to pursue this handiwork as a career, first making cutlery and experimenting onwards from there. I hope you enjoy these photographs of her work below and will head to her Tumblr to see more.