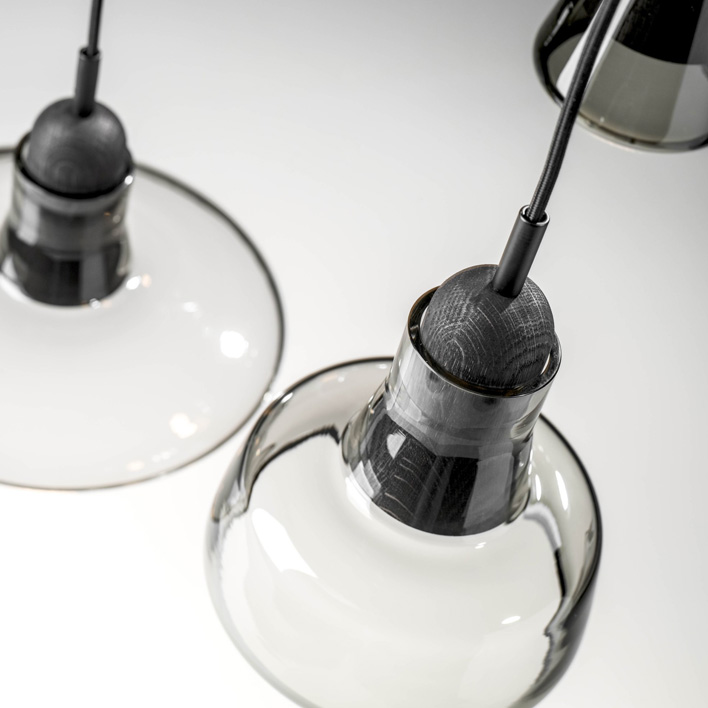 Modernising Tradition – Shadows Light Series by Glass Makers Brokis
The power of light is often underestimated in any home. The way the design alters the light can affect the way we live, if we're able to live peacefully or not. It's only recently, especially after experimenting with the translucency found in porcelain myself, that I've thought more deeply about how lights might radiate guide light in a certain way. This can be quite complex if you look at all the possibilities available to you as a designer.
I've had my eye on Czech-based company Brokis for a number of years now. This company is the brain child of Czech entrepreneur and engineer Jan Rabell, who in 1997 acquired the ailing Janštejn Glassworks, a glass factory that was founded in the early 19th century and found itself at risk of losing the traditional skills and the craftsmen who had all the knowledge to make this beautiful glassware. In 2006 he had the idea to use the Brokis name as a platform to promote their glassmaking skill and preserve this knowledge and craftsmanship with the help of modern design and a modern image.
Jan has to be applauded for his work with Brokis. They've been collaborating with some brilliant designers, one collection in-particular caught my attention and plays on the handcrafted approach is this series seen here titled 'Shadows' in collaboration with designers Lucie Koldova and Dan Yeffet. This collection incorporates handblown glass and handcrafted wood to produce these stunning pieces inspired by classic French atelier lights.
The collection comprises of four different suspension lights, with the bulb itself being concealed slightly so the shadows radiate outward. I'm impressed by this series and also support the philosophy of Brokis as a company. Through the use of modern design Jan has bought back this factory from the brink and now Janštejn Glassworks is the largest producer of specialty lighting glass in the Czech Republic. What a great success and one that I hope continues for many more years to come.