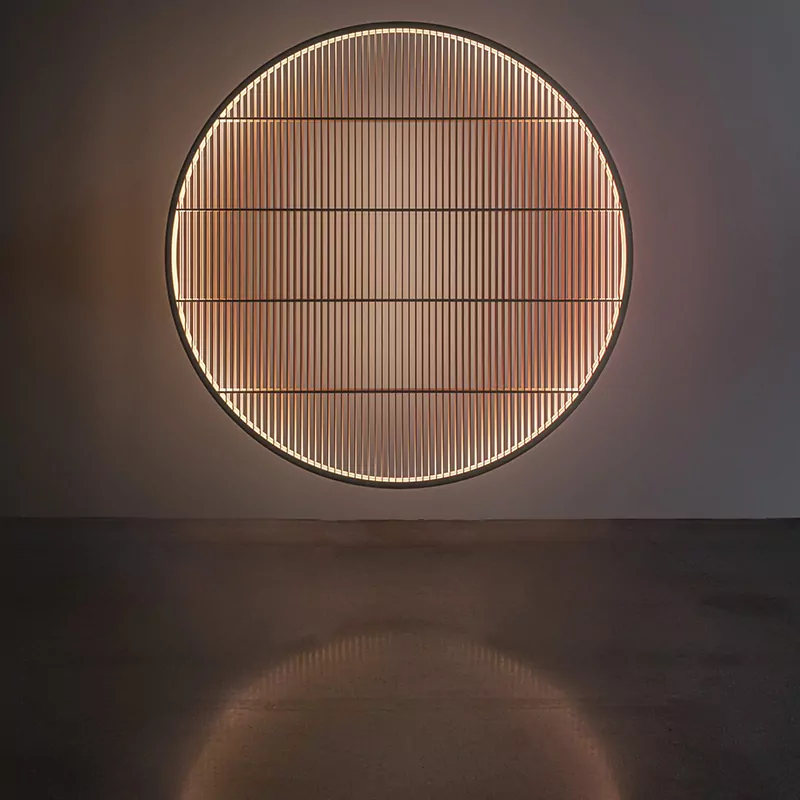 Shades of Reflected Light – Danish Designer Ane Lykke's Light Objects
Imagine an Enso-style circular form that almost acts as a portal with the concept of bringing "wholeness" and "togetherness" to a space. Certainly unique, and a concept that Danish designer Ane Lykke has been able to achieve with her 'Light Objects'.
Lykke specialises in site specific works and large-scale installations in public spaces. Her works are often three dimensional, creating an appearance of depth and infinity. She puts a particular emphasis on form and material, aiming to create a bodily connection between the object, its surroundings, and its viewers.
Her Kurenai Light Object, 'Kurenai' meaning 'deep red' in Japanese, is a piece that truly stands out. This 2019 collaboration with Yoshihara Woodworks in Japan uses a cedar circular wood frame and wooden slats that interlace. The overall result is a meeting of Nordic aesthetic and Japanese craftsmanship. If you ask me, a match made in heaven!
In this particular light object the grid has been applied colour using red and white paint. The overlapping elements create an illusion of sorts that changes depending on your relation to the object. It's worth watching the video made on Ane Lykke's work on the Mind Craft Project where she discusses this piece in more detail. Certainly an eye opening short film.
People forget about the most important part of design, the experience itself. Ane Lykke shines a light on it here, showing how we need design in our lives to bring hope and calm.