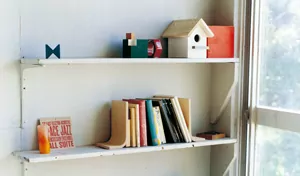 Functional Items by SAITO WOOD
It wasn't that long ago that I entered another small business into the archive named M.Saito Wood Works, and today it's quite ironic that I'm placing another in called SAITO WOOD, which is quite close but not exactly the same. To be honest they're on different sides of the spectrum but they do have a few small things in common, plus when I saw the fantastic photography by Taro Hirano I had to place it up for all of you to enjoy.
Japanese photographers have a great eye when it comes to taking pictures, making use of the light perfectly and manipulating shadows in crazy ways, even if it is by accident. I also tend to see a lot of the creatives from that part of the world using film cameras which probably explains why I'm drawn to the tones and colours, it's very much a particular aesthetic. So as you can see above and below, SAITO WOOD have hired Taro Hirano to take a series of pictures which incorporates their objects into everyday environments. I think they've done a fantastic job at conveying the function of each and how other owners are using them in their spaces, plus these would look tasty in any home or workplace.
I was surprised to see these guys are stocked in only a few places abroad since the items are very easy on the eye, but in no doubt are these littered throughout Japan in hotels and offiecs. As a company it was founded in the town of Kawane in 1950, Isamu Saito started producing made to order furniture, joinery, and baseball bats under the name "Saito woodworking shop". In 1957, the factory moved to Shizuoka city where they worked with plywood in-particular, to compensate for the lack of resources during and after the war, thus making functional items that could stand the test of time. As you can see they now have a mixture of accessories and homewares, such as a paper basket, a variety of trays, and other home accessories like a magazine rack and an umbrella stand. I hope you enjoy this photography above and below, if you've got time make your way towards the SAITO WOOD website to explore the goods.