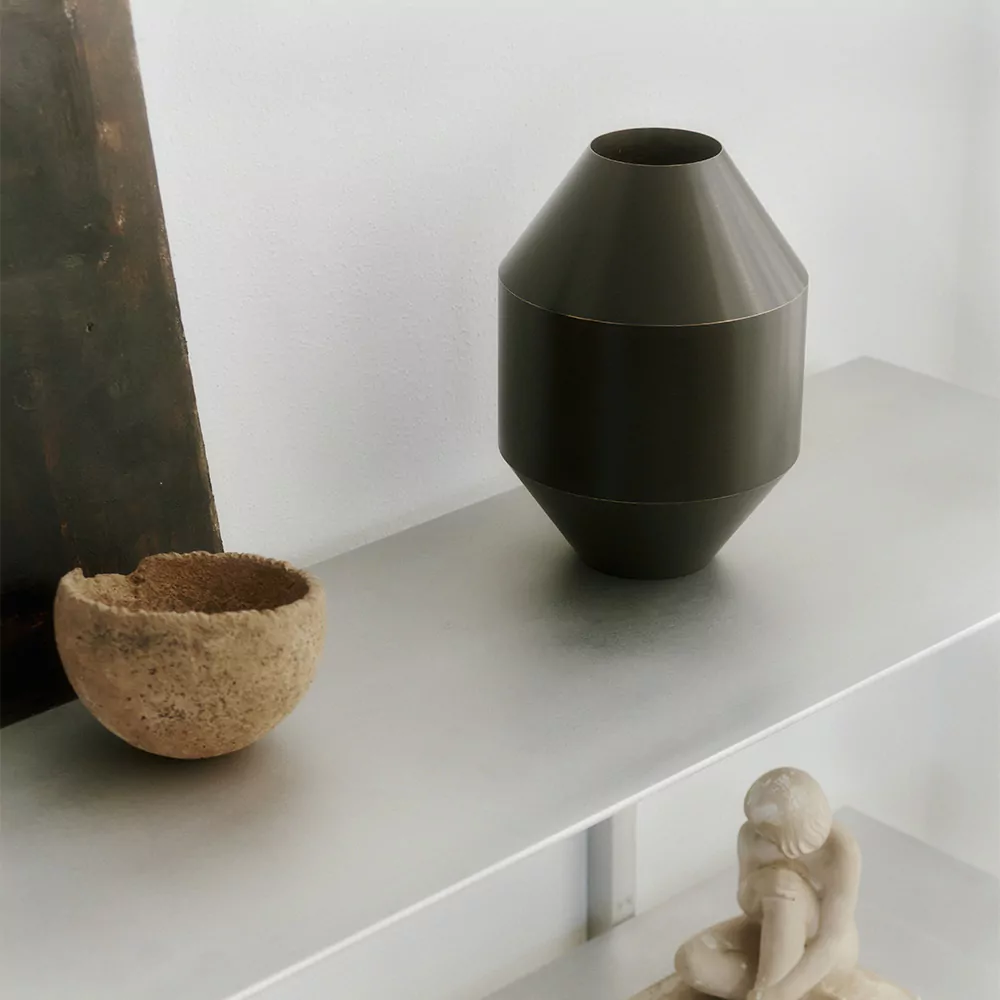 Transforming Tradition – Hydro Vases by Sofie Østerby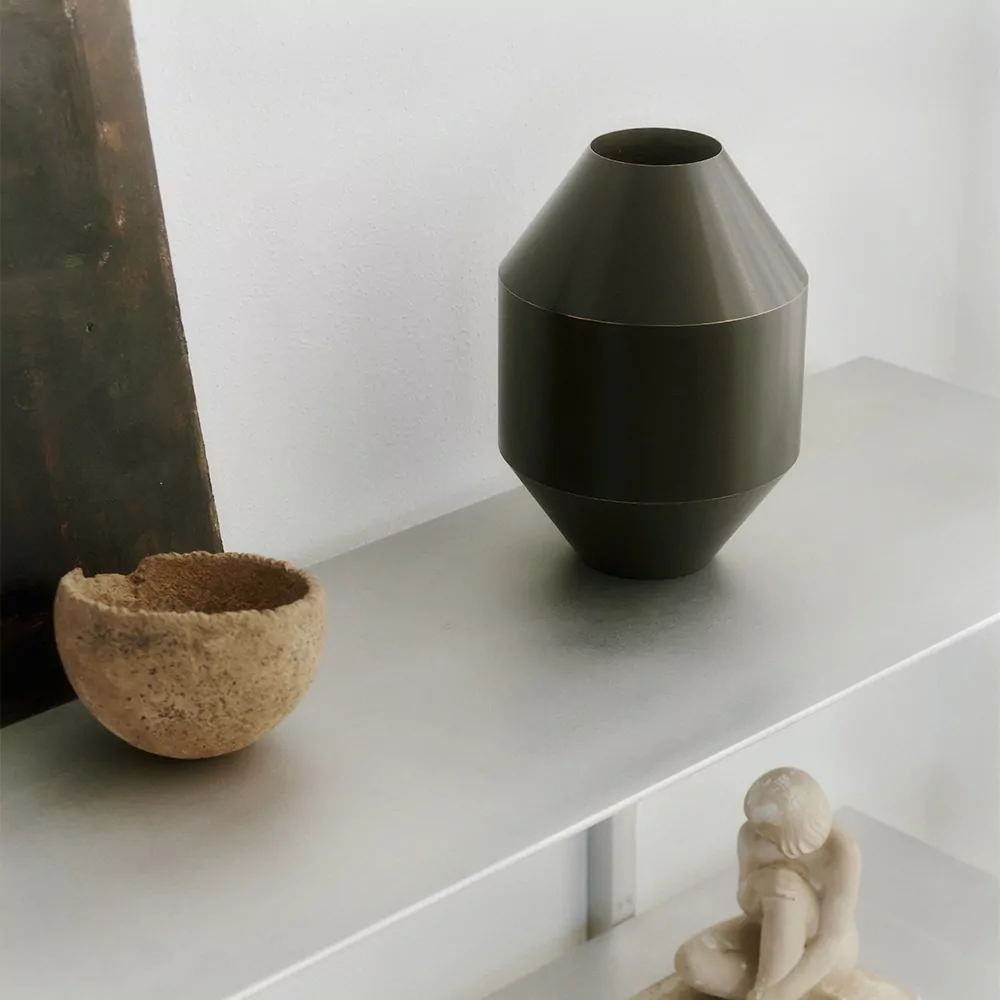 In my recent explorations of design and craftsmanship, I stumbled upon the work of Copenhagen-based designer Sophie Osterby, who has truly captured my imagination with her Hydro Vase collection. It's astonishing to witness the harmonious blend of classic inspiration and modern aesthetics that she has achieved, drawing from the ancient Greek vessels and traditional ceramic vases, while incorporating the material allure and versatility of glass and brass. The mouth-blown crystalline lead-free glass vase, with its transparent nature, creates a mesmerising interplay of light and shadow, adding depth and intrigue to any space it occupies. The magic of this piece lies in its ability to evoke a sense of history while simultaneously pushing the boundaries of contemporary design.
On the other hand, the brass version of the Hydro Vase showcases a fascinating contrast to its glass counterpart. The choice of cast brass, adorned with a black patina that evolves over time, breathes life into the design and pays homage to the iconic ceramic forms of the past. The collaboration with Fredericia Furniture, as part of the compliment collection, further elevates this piece to new heights. Sophie Osterby's approach to design, which she describes as "a constant intuitive balancing between material presence and shape," resonates deeply with me. Her appreciation for the imperfections and unique irregularities found within each material, as well as the visible traces of the production process, imbues her work with an authentic and human touch that I find truly inspiring.