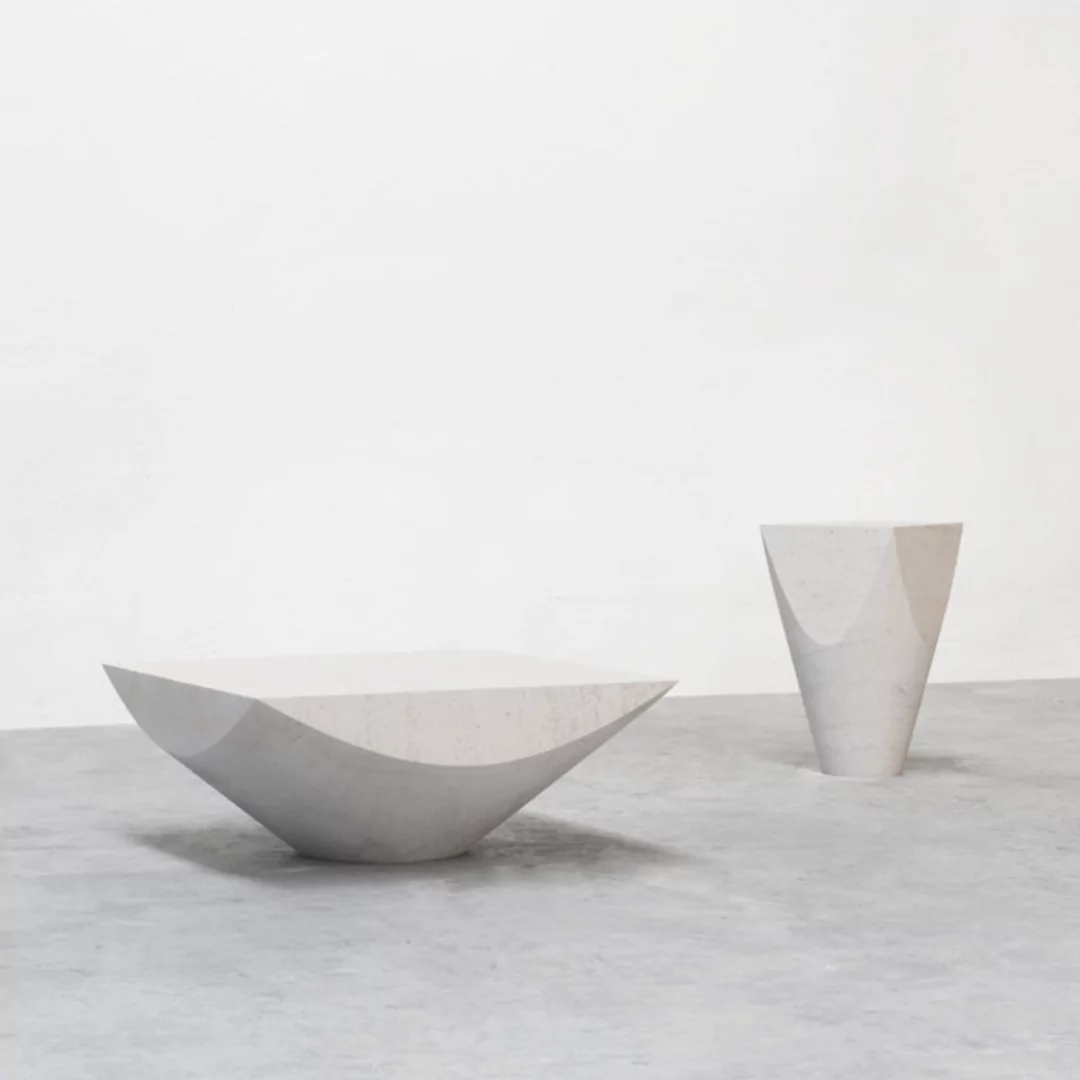 Heritage Meets Design – Arch Collection by Frederic Salou
French Designer Frédéric Saulou founded his independent design and consulting studio in 2013 with a focus on research and exchange. His approach to design is sensitive to form and material, resulting in unique and expressive sculptures. Frédéric's latest creation, The Arch Collection, is a series of furniture pieces sculpted from Buffon marble limestone that can function as tables, stools, and stands. Each piece is a one-of-a-kind creation, marked by the natural texture and imperfections of the material.
The Arch Collection is inspired by architectural codes and the heritage of symbols of construction. Frédéric's goal is to create a strong identity that balances modern objects with historical roots. The result is a simple and raw aesthetic that is controlled yet naturally free. The creations are made from natural resources, some of which are transformed to achieve balance. Frédéric's passion for combining artisanal and industrial know-how is evident in the functional designs he creates for living spaces.
Frédéric's "Domestiquer" project aims to reintegrate heritage with the design process. He explores and combines the industrial and artisanal units of production in a given region to design a constructive, social, and meaningful project. Through his work, Frédéric studies the adaptability of hybrid objects to the domestic world, combining the tools of production and creating parallels between the arts and the digital dimension. The result is a fair, mastered, simple, and striking design that gives pride of place to raw materials and tools. The Arch Collection is a testament to Frédéric's passion for reinterpreting materials and his commitment to creating functional and beautiful objects for everyday life.