Danish Artistic Craftmanship – Askman Furniture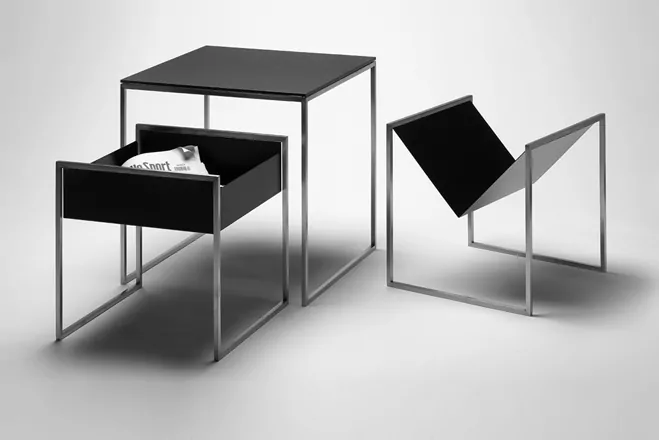 As the Bauhaus is an obvious interest of mine, I've been noting the slow progression from an art school to a college that linked technology with design. After László Moholy-Nagy's arrival he deemed art as a "personal indulgence" and that it didn't contribute anything to the masses. He once said, "can I become an artist for myself when everyone is needed to solve the problems of simply managing to survive?" So he set about designing objects that could be made equally by both hand and machine, the co-operation between artist, craftsman and industrialist. For me this progression is of great interest and I personally think we can learn a lot from it.
This furniture by Danish manufacturer Askman reminded me of the products that the Bauhaus were producing during that period, those with a quiet simplicity that still have an appreciation for craft and the design process in general. Often the best designers are those that have pursued certain fields so rigorously that they become artisans themselves, their knowledge could be considered just as valuable as someone who's spent their life making one sort of artistic creation.
Askman's contemporary and classic design has been helped by their willingness to collaborate with some of Denmark's best designers. Alongside that their 100 year experience in woodworking, which offers the base foundation for all the products, they have produced homewares and furniture that has stood the test of time and honours both tradition and their values. The name was inspired by viking shipbuilding from around 1000 AD, an "askman" was a person skilled in building the parts of a viking ship that were made out of ash wood. Hopefully you agree that these modular furniture pieces are quite beautiful and will jot these down as a source of inspiration for future projects. I certainly will!