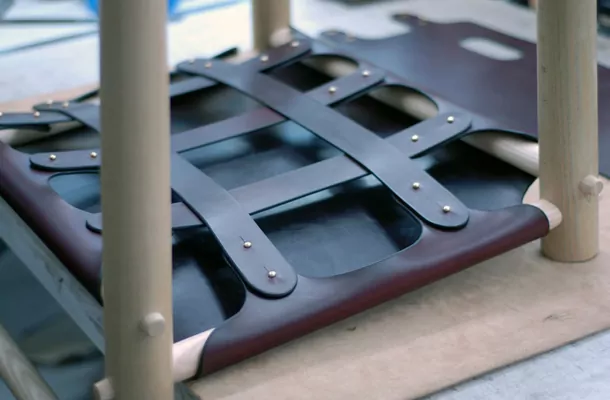 Modern Craftsmanship by Alfred Dunhill, Max Lamb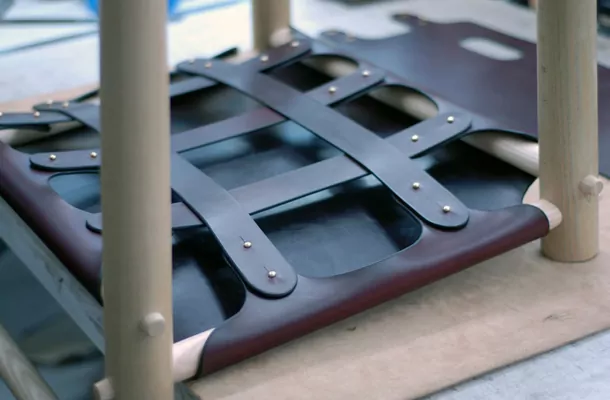 UK designer Max Lamb was recently involved in a project for Alfred Dunhill as part of their 'Modern Craftsmanship' program, an initiative illustrating the brand's commitment to culture and creativity.
Today we get some photography from behind the scenes and also close-ups of the chair itself, and then most importantly a film by Just So design agency which explores the creative processes and inspiration for a piece designed by Max Lamb.
Collaborating with Alfred Dunhill leather artisan Tomasz Nosarzewski, Lamb designed and created the 'Campaign Chair' which takes inspiration from the 'Roorkhey' chairs used by British Servicemen from the 1890s.
To find out more about this project by Max and Alfred Dunhill please head towards his website where you can see lots more photography and also more of an in-depth description.