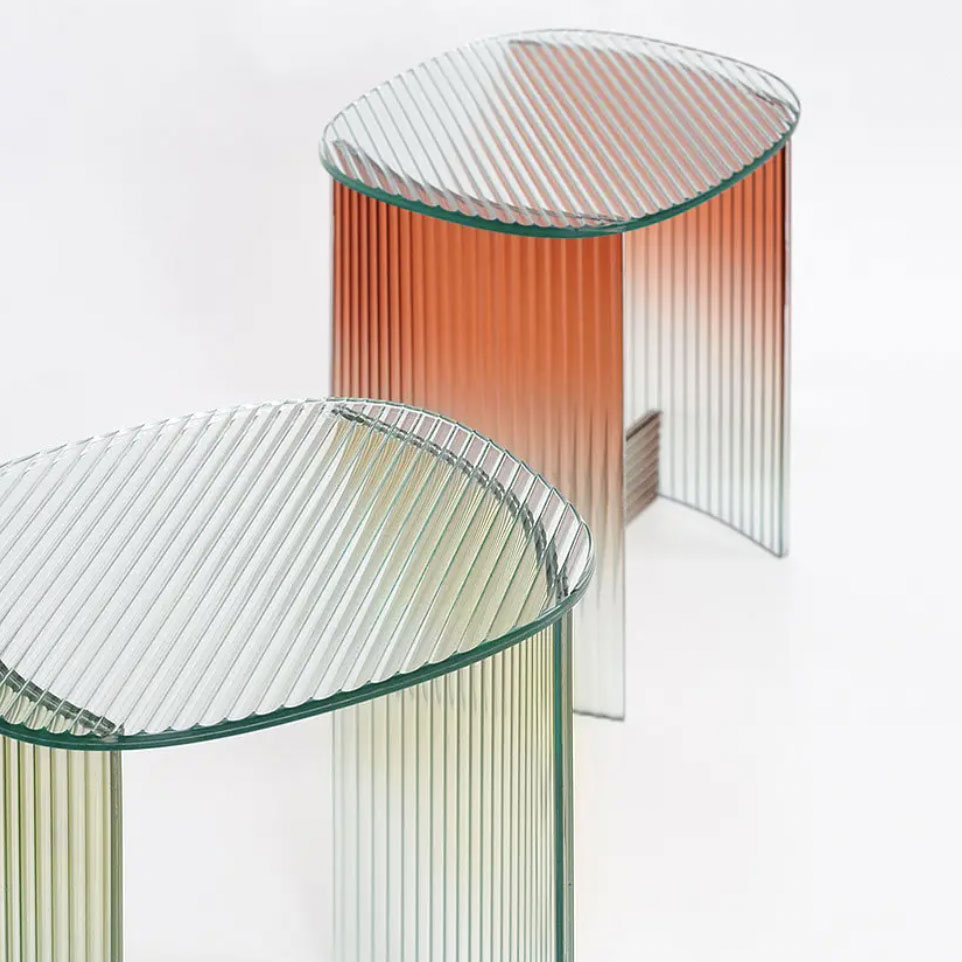 Refracting Layers of Tradition – Fluted Glass Table by Thinkk Studio
Thinkk Studio's Fluted Glass Table is a beautiful piece of furniture that deserves your attention. The Bangkok-based interior design company, Thinkk Studio, was founded in 2008 by Decha Archjananun and Ploypan Theerachai and have since worked to create timeless design pieces.
Recognising Thailand as a production hub for many internationally-recognised brands, Thinkk Studio aims to reinterpret this history of manufacturing and embrace Thai materials and design processes. The Fluted Glass Table is born from extensive research and the pursuit of perfection, leading the designers of Thinkk Studio to look at mechanised industrial processes that surround them. Reflecting this idea, the Fluted Glass Table is entirely constructed from glass that is almost exclusively used in the auto glass industry.
The top of the table is super elliptical, a harmonious shape that is somewhere in between an oval and a square, and has a 45 degree angle flute orientation. The table top sits on two slightly curved glass panes with a vertical flute orientation, a horizontal piece of glass in between the two panes act as structural support.
A semi-transparent colour film is sealed in between the layers of the glass and has a gradient effect – the colour is more dense at the top of the table and fades to near transparent towards the bottom. The soft and pastel-like colours used for the table remind of some 70's psychedelic design mixed with contemporary industrial aesthetic. The glass is also finished with rounded edges, adding to its soft appeal.
The ribbed glass refracts the light in such an interesting yet mechanised way and adds a kaleidoscopic effect that glimmers as you change your perspective of it. The Fluted Glass Table is an iconic piece of furniture I would certainly appreciate to have in my own home.