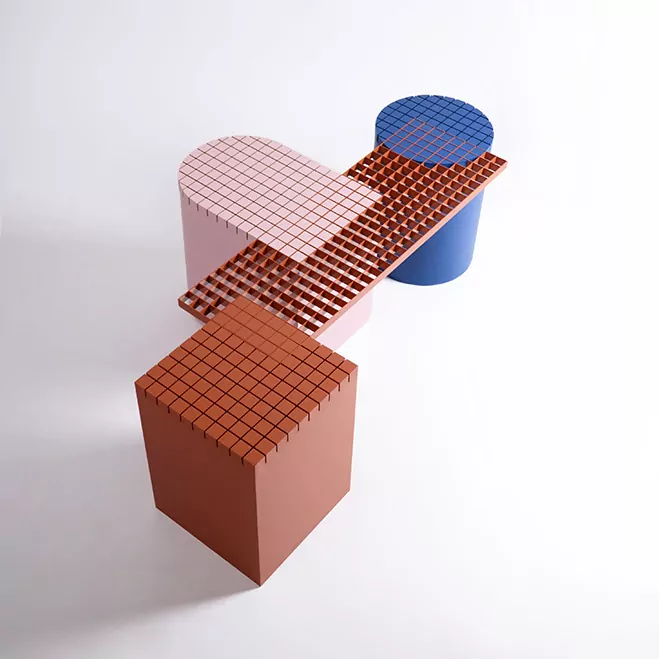 Urban Shapes – Furniture by Belgian Design Studio & Workshop Nortstudio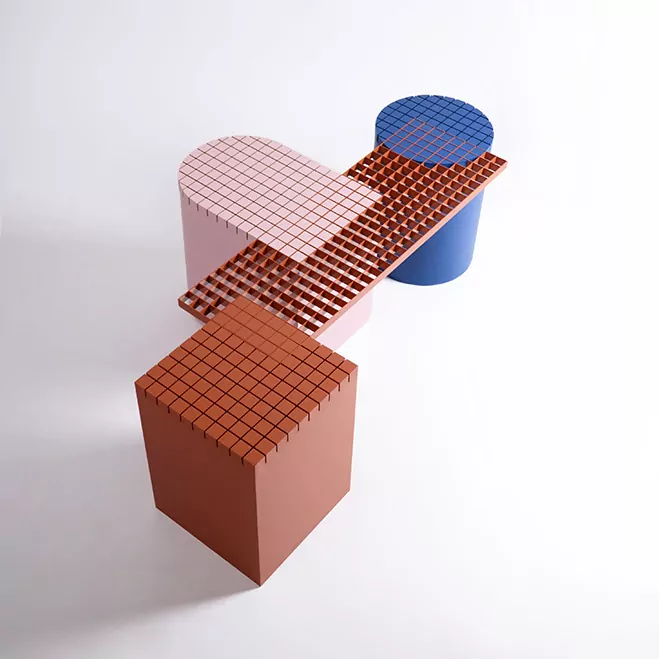 It's interesting to note the different sources of inspiration that designers feed off and how they are able to extract these from society as a whole. Somehow they can transform found objects, giving them new meaning and functionality. That's part of the reason why I was drawn to these works by Antwerp based studio and workshop Nortstudio that was founded by Jef De Brabander and Kathleen Opdenacker in 2016.
This particular series is titled 'Urban Shapes' and consists of a series of shapes made from wood, steel and aluminium that connect to make a seating solution. Interestingly, individually they also work as a form of seating, but the grid pattern cut on the top portion of these means that they can be connected together using the elongated shape to create a more functional solution. I found it also unique that these were inspired by the city and how the rough forms and materials scattered around various construction sites spoke to them as designers. Thus they wanted to use these industrial forms and make some kind of product with similar roots to those found in the streets.
Jef De Brabander and Kathleen Opdenacker work together as a couple to create such work, with Kathleen being more rooted in the area of graphic design and Jef being concerned with the technical aspects of engineering. I can see how both of these styles have come together to create some really outstanding work. It seems like a real experimental collaborating of sorts, so it's going to be really exciting to see what else they can conjure up in the near future.