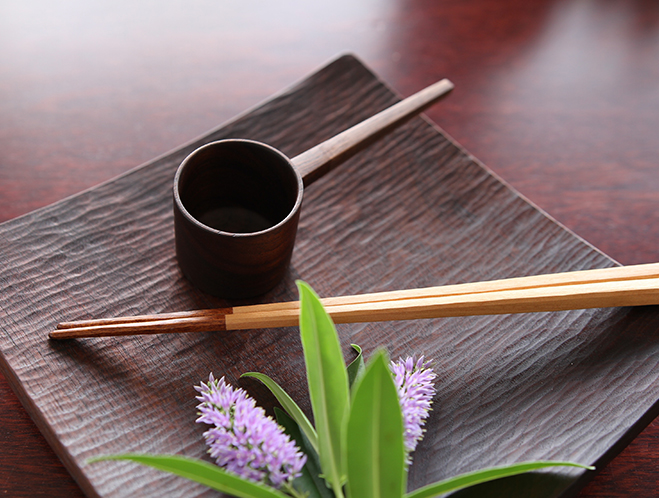 New at OEN Shop – Dish, Coffee Measure & Chopsticks from Atelier tree song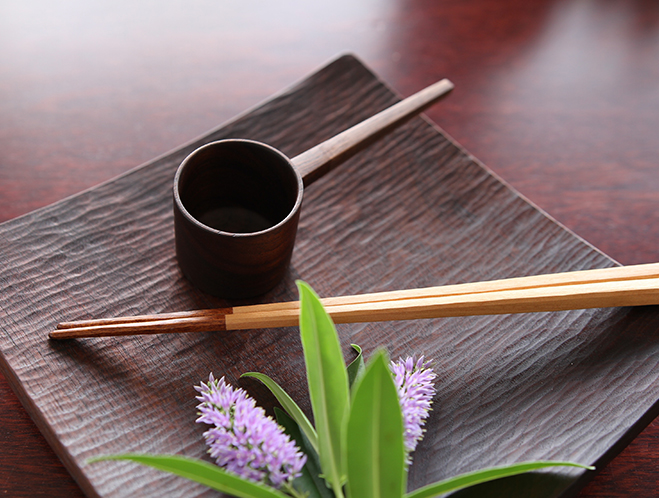 There's a lot of great woodwork in the shop, but some of my favourite pieces have to be those crafted by Taisuke Hirabayashi of Atelier tree song. His aesthetic is very unique, and the shapes that he crafts usually have a distinct style of their own.
Take his half lacquer cutlery for example, which is made from cherry wood, the top half of the handle has been treated with natural oil and the lower portion, which is most likely to have contact with food and liquids, is treated in a dark brown lacquer. Not only does this add in a functional sense, it's also quite striking aesthetically and really drew my eye in when we originally sourced Taisuke's work.
In contrast, the new Walnut Corner Dish is a little different to the cutlery, but still retains the detail and originality. I'm particularly in awe of the chisel marks running across the surface of all these pieces, these are really amazing to run your hand over and you can definitely feel the presence of the maker. These a are pieces of functional art that should be cherished.
Anyone who is still looking for a Christmas gift might still be able to get them before the big day, just make sure you email us beforehand to find out if it's possible. Have a great weekend.
View this woodwork by Atelier tree song →