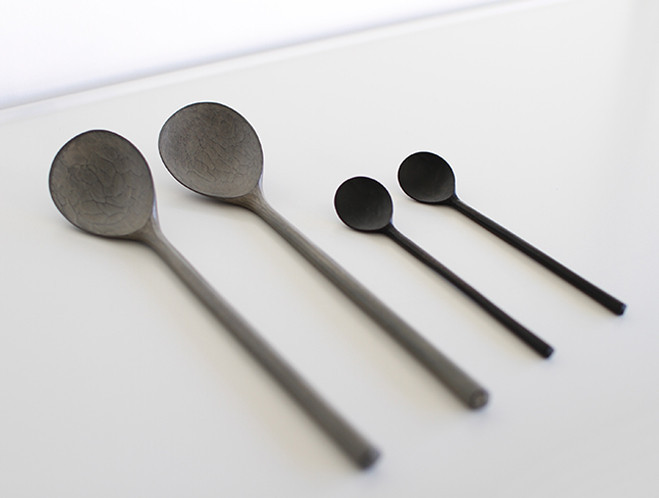 A Tree's Beauty into Functional Art – Woodwork by Hiroyuki Sugawara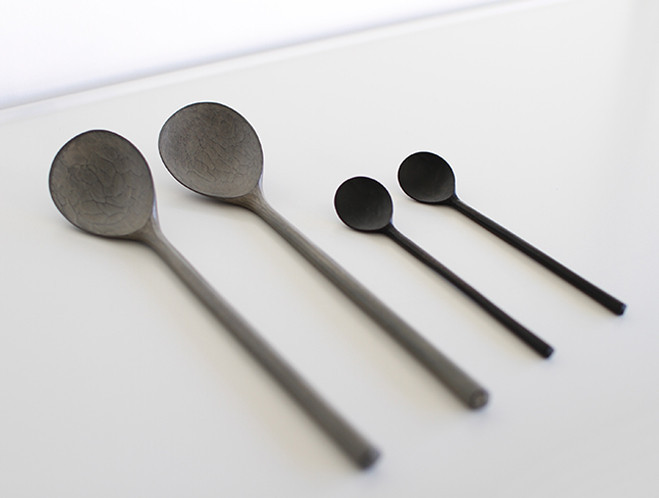 After last weeks feature on Katsufumi Baba, which was a nice break from the product-based content that we've been releasing lately, it made sense to showcase this fresh selection of work from talented Japanese woodworker Hiroyuki Sugawara.
Mr Sugawara is an extremely popular maker in Japan, and his work seems to be sought after across the world. Usually we only get one round of stock a year from Hiroyuki, some of the most popular objects being the special spoons finished in black lacquer. I asked him kindly if he could craft us something similar but using his white lacquer, and what's come of it is really special (seen in the above photo). This technique was also used on the small and large wooden dish, and to contrast he made a small lacquer pot in a deep red. These would be a great gift for someone this christmas and certainly follow the theme.
He crafts these very accurately and I'm always in awe that these are actually made from wood considering their light weight. I also like the little marks that run across the surface, especially on the back of the spoons where the chisel and knife leave a small diamond pattern. Overall some special woodworks by Hiroyuki, we hope to cover his studio space in the near future and document his work in a more thorough way. For now you can support him by viewing and owning the available pieces in the shop.
View these new woodworks by Hiroyuki Sugawara →