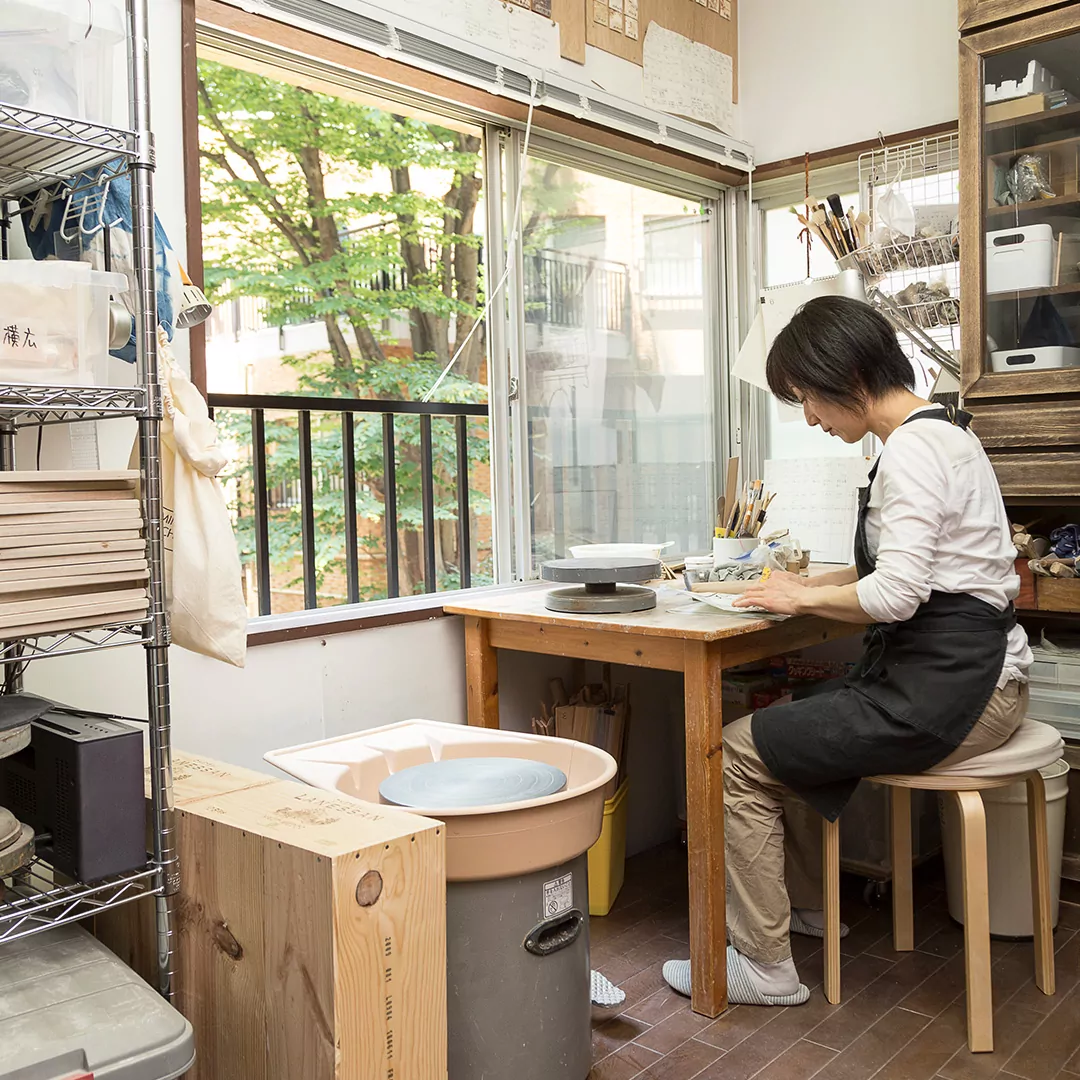 New in the Shop – Inside the Studio of Japanese Ceramic Artist Miki Furusho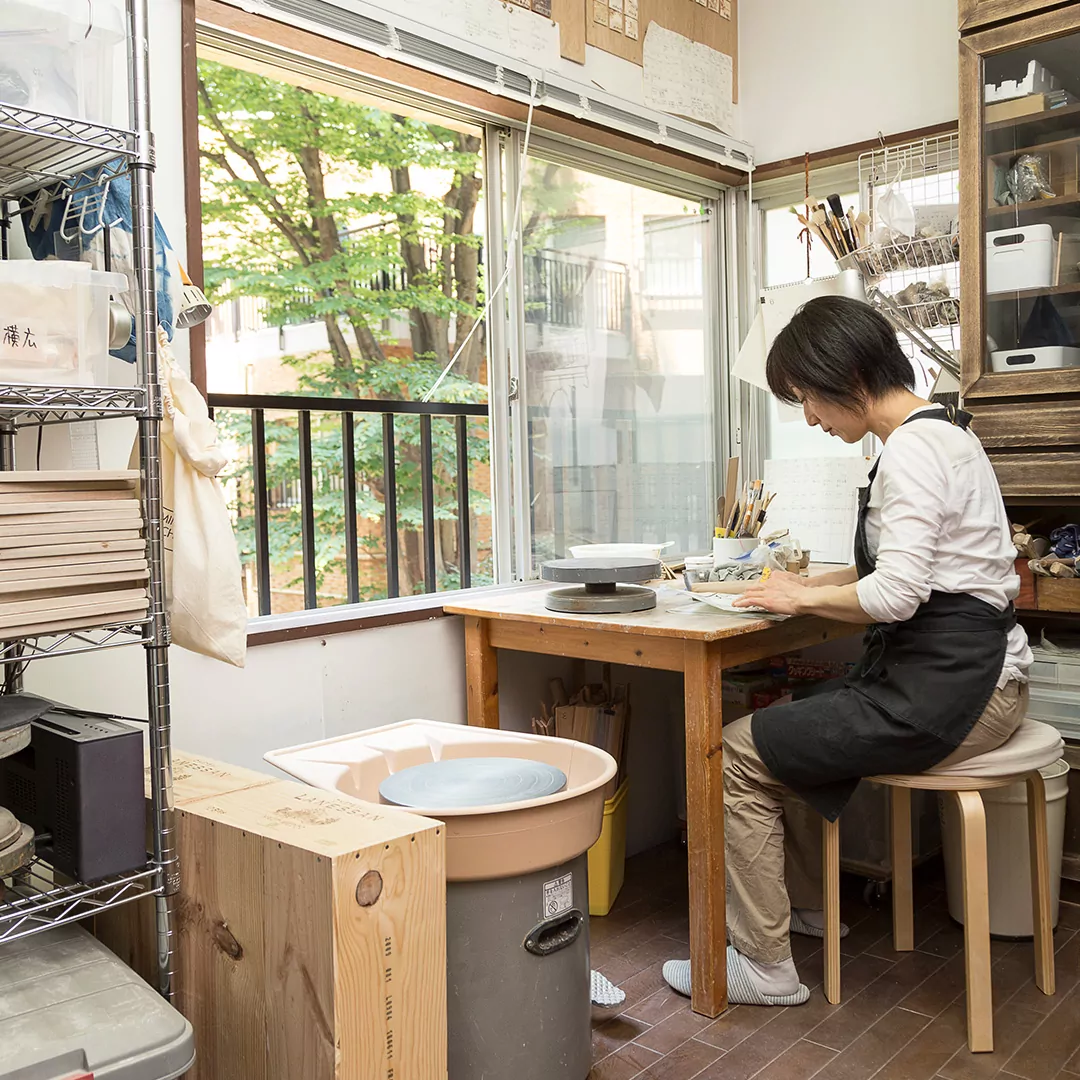 We welcome the work of ceramic artist Miki Furusho in our shop. I always like to show photos from inside the maker's studio as I think it gives more depth and meaning to their work. It's only when you can see the techniques and the care and attention that goes on in this work that you can really appreciate how special they are.
Ceramic artist Miki Furusho produces her work from her studio in Tokyo. When making her work, rather than wedging the clay, Furusho pats a special hand dug clay from the Izu Peninsula in Japan to build paper thin slabs. These natural decorative patterns are then applied to another plain clay sourced from Shigaraki to create a beautiful effect on the body of her work.
These unique patterns look a little like marble or tree bark, combining well with the matte metallic tones from a reduction fired gas kiln that crystallises the glaze during the firing. By using this clay taken straight from nature, the pieces Furusho makes link to ancient pottery, but also have a contemporary calm that comes through thanks to the simplicity in her design.
We will be adding more works to the shop with time, but today I wanted to share these wonderful photos captured by Tatsuhiko Shimada from inside Furusho's studio. Click the link below to see the complete collection.
Click here to shop works by Miki Furusho at OEN Shop ⟶