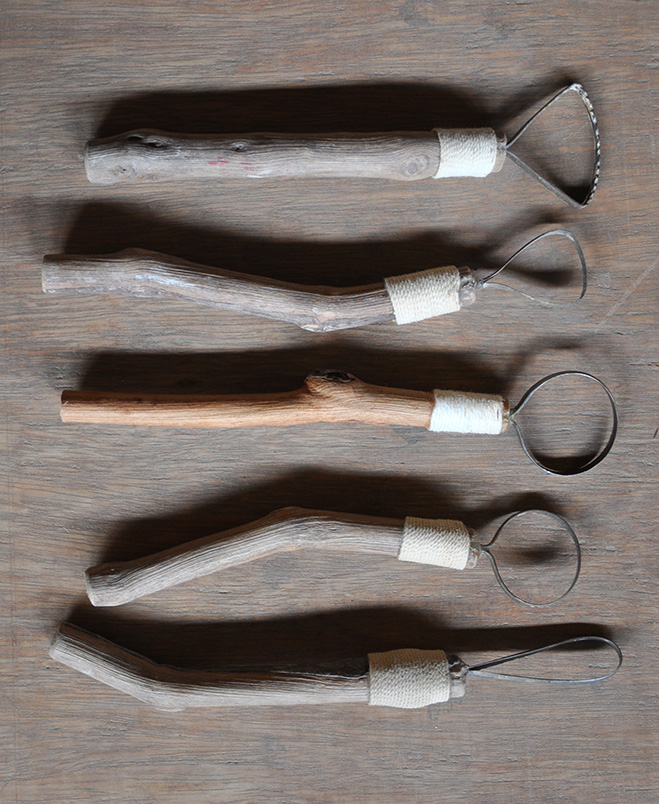 OEN Maker & Japanese Potter – A Glimpse Inside the Studio of Keiichi Tanaka
Today we thought we'd give you a quick glimpse inside the studio of talented ceramic artist Keiichi Tanaka. Ever impressed by his range of sculpture and artwork, Keiichi also produces pieces of tableware that can be used on a daily basis. This includes special cups, bowls and vases that we've recently started stocking in our shop.
The finished objects themselves are quite beautiful, but I was also intrigued by his method of making and how he constructs many of them by hand using primitive tools. Below you can see a set of his carving tools that he uses to shave off excess clay, I love the natural wood used to make the handles and the way in which they are bent slightly for ease of use. I also like the photo of him hand shaping the bowls, it's incredible he can get such precise shapes using this technique.
Keiichi's quite the maker and I hope to cover him in more detail in the near future. For now you can look over a few of these pictures and see his works in the shop on the link below. Enjoy.
Click here to see ceramics by Japanese potter Keiichi Tanaka →