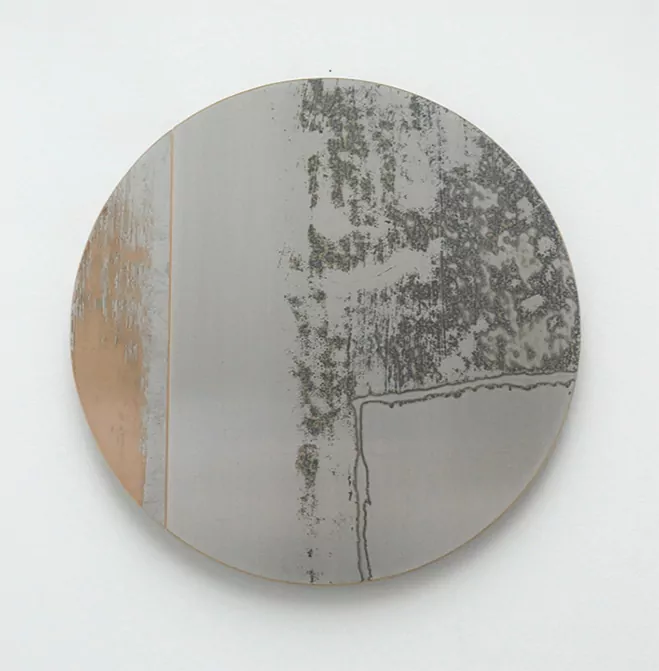 Fleeting Nature – Abstract Etched Metal Artworks by Rebecca Gouldson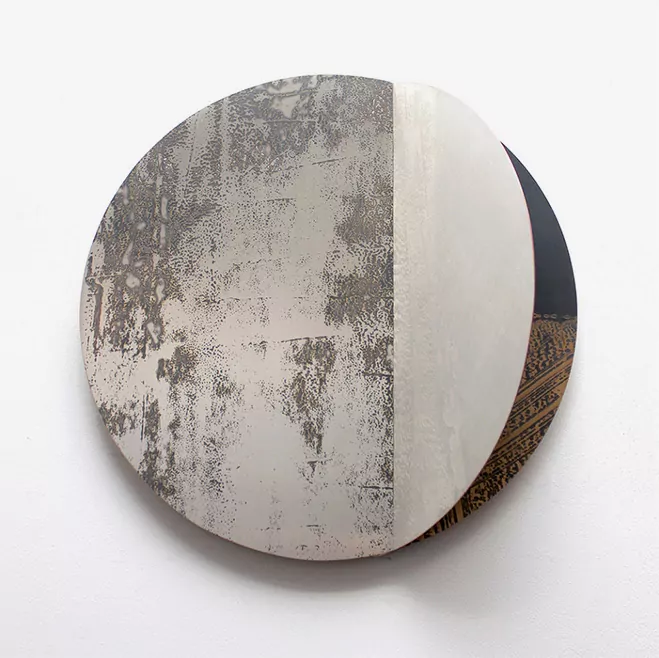 Through my Japanese language studies I have often come across words that revolve around rust, for example 'sabiru', which means 'to rust', or 'sabi' representing rust itself, or even words such as 'patina', 'antique', 'elegant' and 'simplicity' might all fall under this word. This is not the only word that has so many meanings in the Japanese dictionary, but in a way I find it rather mysterious and has often made me think about the way in which objects are moved or affected by nature.
These works here by English maker Rebecca Gouldson are really quite special, a variety of metal wall pieces that have been etched to show interesting signs of degradation. The metals she uses are all different in variety, such as copper, brass and zinc, but the textures applied to the surface make for some fantastic effects that are distinct but abstract at the same time.
I was especially drawn to the imagery on the front, sometimes they are actual arial views of rural landscapes or the patterns of trees in open spaces. This derives from her working process, which usually starts with drawing, printmaking and photography to explore a particular theme or place. These are later transferred to the metal where she works on the overall colour scheme and composition. A nice range of work that can be seen in more detail on her portfolio, click below to see more like this.