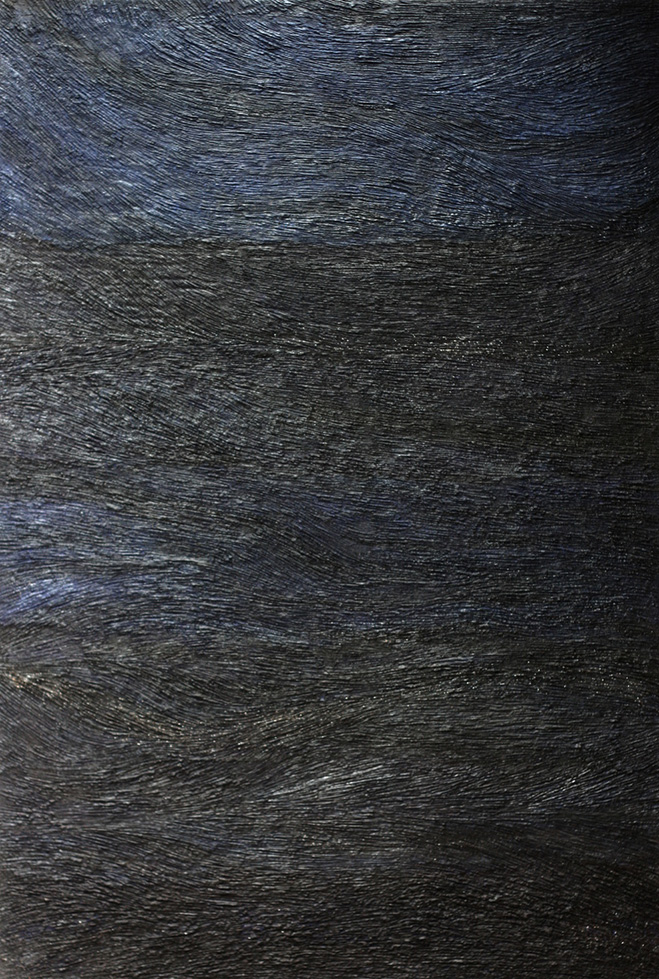 Monocromatic Tonalities – Textured Paintings by German Artist Sabine Portela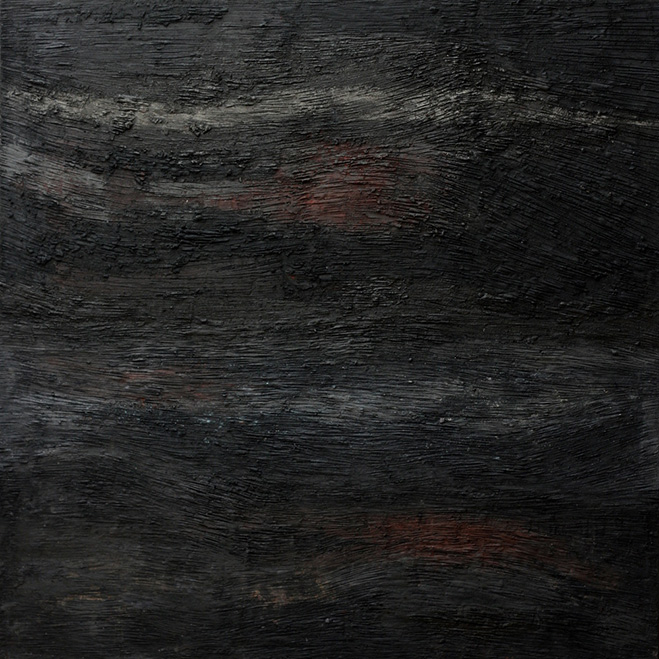 Lately I've been thinking a lot about the connection between things that inspire us and the work that we create. In my opinion the way we view the world directly affects many of the choices that we make in regards to colour and tonal choices in everyday objects. Often it's subliminal, which is partly why I was drawn to these art works by talented German artist Sabine Portela.
Sabine currently resides and makes at her studio in the UK, but her use of natural tones is what drove me to highlight her work here. I often find that due to my functional nature as a designer, as well as my interest in nature and things that are handmade, my colour choices tend to revolve around blues, greens, blacks, greys and maybe brown tonal colours. This kind of experimentation can be seen in the paintings here by Sabine, who layers on paint quite heavily and creates these subtle tones running throughout the canvas.
I would highly recommend viewing her Flickr page to coincide with her art, as it shows a lot of the inspiration through her photography. Often random pieces of cloth, metal and stone that have been degraded naturally by the elements are captured. It's great to track the progress of an artist like this and see the links between the work and reality itself. Here are pieces that inspired me the most, others are available to see on her website. Enjoy.
cargocollective.com/sabineportela