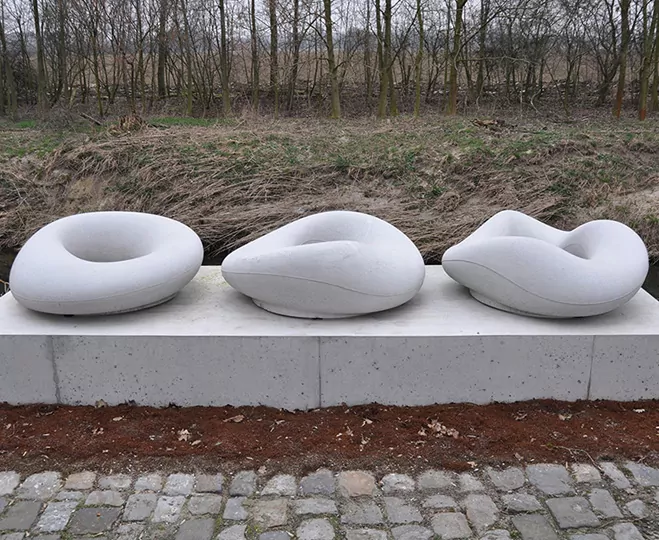 Architectural Geometry – Sculptures by German Visual Artist Oliver Kruse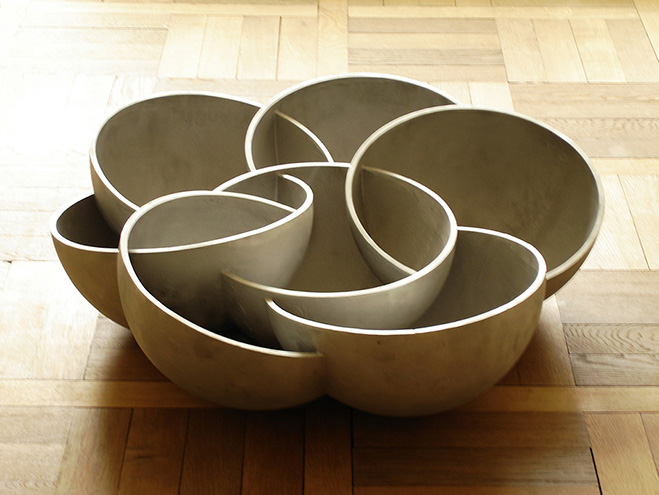 I've been thinking a lot lately about all the sculpture that I've seen throughout my life and what attracted me to this field in the first place. When I was younger there are sure to have been British sculptors that I took an interest in, but realistically the first time I was inspired by sculpture was when I saw the works of Isamu Noguchi. His link to the design world through his furniture and lighting is what initially grabbed my attention, after that it opened up the rabbit hole and I was sucked in to explore sculpture in more detail.
Oliver Kruse is a German visual artist who uses his knowledge of architecture, geometry and other spatial environments to intrigue the viewer with his complex formations. This idea of stacking forms or combining them is really appealing. Obviously it means creating interesting patterns in the design of sculpture, as someone who likes aesthetics this has always been an interest of mine, but I also think it's important to play with the spatial elements in unique ways.
Throughout his career Oliver has often been designing his work to coincide with open spaces, using a technique of multiplying the original shape, such as a rectangle or circle, placing these next to or on top of each other in slight variations to create a stacking effect. It's a nice way of creating intrigue on the eye and makes you focus on all the little gaps and where they connect. I hope you enjoy his work too and will view more on his website linked below, I think he is a very talented sculptor indeed.