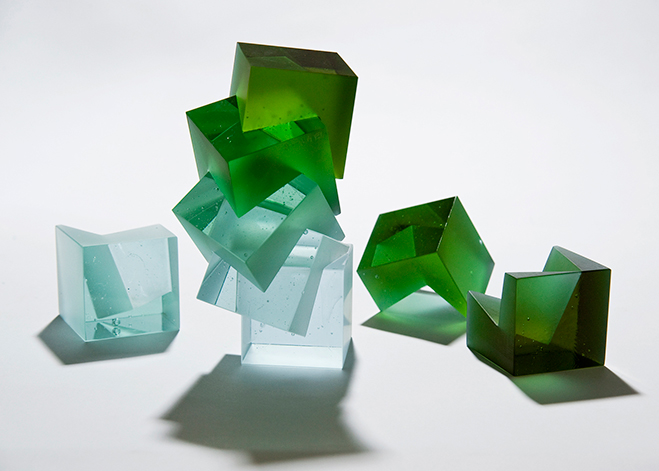 Colour, Form and Light – Solid Transparent Glass Sculpture by Heike Brachlow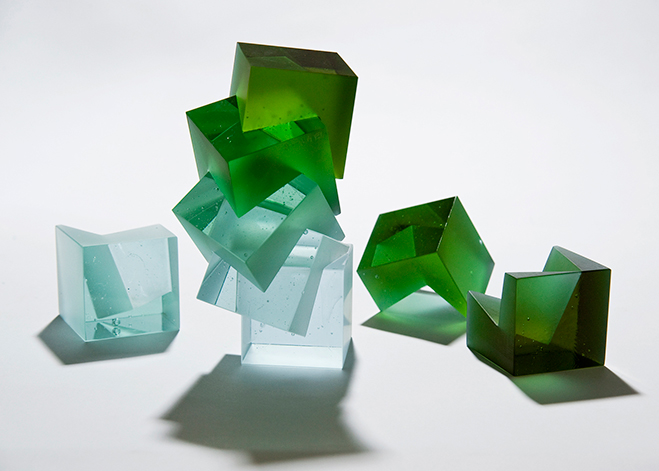 I've been experimenting myself with different tones and shades of colour. Getting this right is extremely difficult, let alone combining colours to create unique combinations like pieces seen above and below. These solid transparent glass sculptures by artist Heike Brachlow are full of creativity, not only using elements that cross over and divide, but also showcase movement and structure.
Born and raised in Munich, Germany, Heike Brachlow started working with glass in Rotorua, New Zealand, where she was an apprentice to a glassblower at a small studio. Her inspiration includes architecture and geometry, and due to her love of colour and a frustration with the limited palette available in glass, she makes her own coloured glass. This is part of the reason why she's able to create such fantastic colour combinations, some muted, others that really pop out.
A few series stood out, one was Theme and Variations and the other Synthesis. Both are slightly older series in regards to their creation but I like how Synthesis uses stacking elements that interlock, much like you would see in architecture, alongside combining two contradictory states. This can be seen with even more movement and drama in Theme and Variations, as the boxes stack upwards and almost look like they could topple, it's quite a trick to do in such a static material. I'm in awe and hopefully you are too. More can be seen on her portfolio page linked below, there's lots to look through!