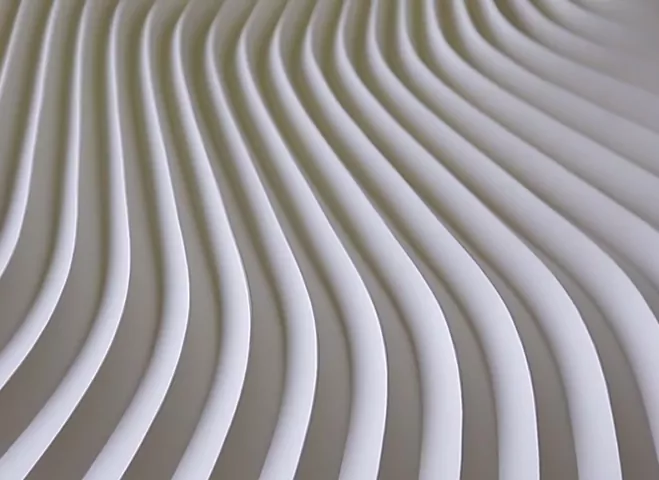 Folded Light, Folded Shadow by Yuko Nishimura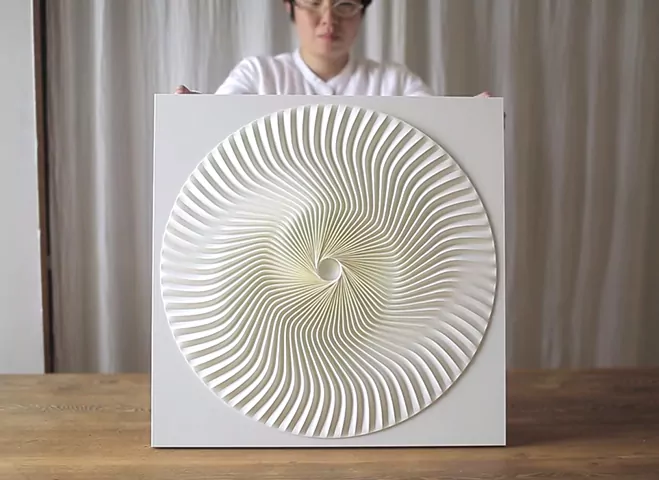 Videos are usually more poignant than pictures, a complex story can be told in a shorter amount of time, and the result can often lead to a sticking effect where it's hard to erase the imagery from your mind. Today I came across some beautifully made films by Keiko Art International that are both informative and captivating. They have a relatively small amount of views, which is a little disheartening, but hopefully you good folk will watch and pass the link on to friends and colleagues.
The creative I picked out is Japanese artist Yuko Nishimura who creates large scale paper relief sculptures composed of narrow pleats. Essentially the technique she uses is rooted in traditional Japanese origami, a repetitive process of creasing and folding to create an accordion type pleat. Yuko alters the perspective of the sculptures by introducing different curves to each fold which changes the angle and direction of the pattern. What's interesting is where her inspiration derives from, the boundaries between light and shadow in the universe, her own form of "chiaroscuro". I've not heard of this wording before but it's something I definitely need to study myself, apparently it's the use of strong contrasts between light and dark, usually bold contrasts affecting a whole composition. For me Yuko's work is slightly different since it's dependent on the reflecting light and the focal point of the viewer, each plays a vital role on how the sculpture stimulates the eye. A simple but very ingenious concept.
Another appealing aspect is the way Yuko creates, it's a no fuss approach with simplicity in mind. No advanced tools are necessary, all she needs is her mind and hands, which means it's a fantastic entry level craft for all of us to try out. This isn't the only video that Keiko Art International have produced, they've already highlighted the stunning wood-fired white porcelain of Tabuchi Taro and the superb ceramic sculpture of Eriko Inazaki. All should be watched and admired, you won't be disappointed.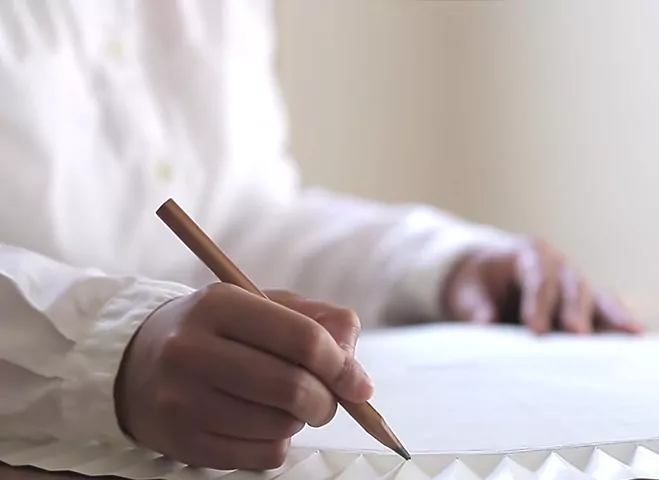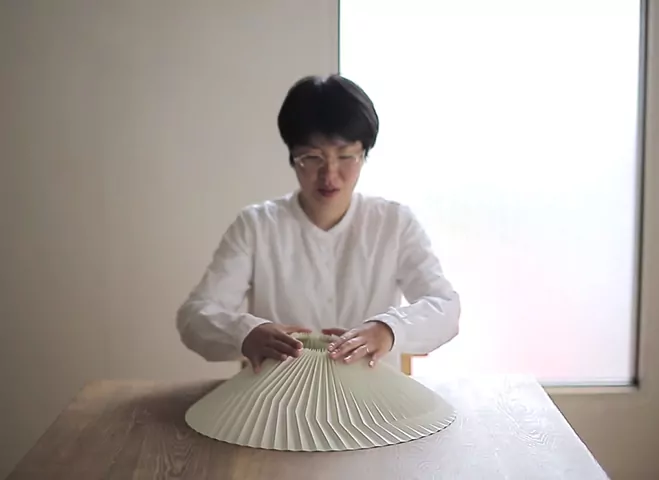 Organic '14 2014, Japanese Paper (Kyokushi). Photo by Otomo Yosuke.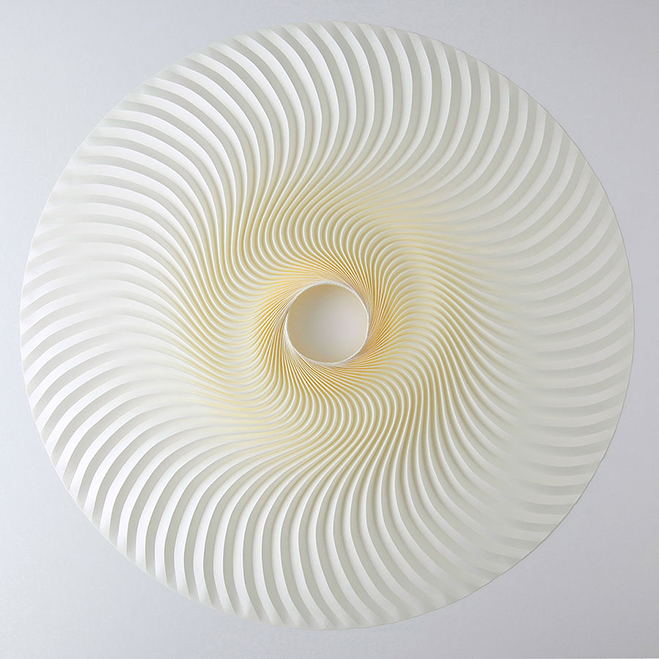 Uprise '14 2014, Japanese Paper (Kyokushi). Photo by Otomo Yosuke.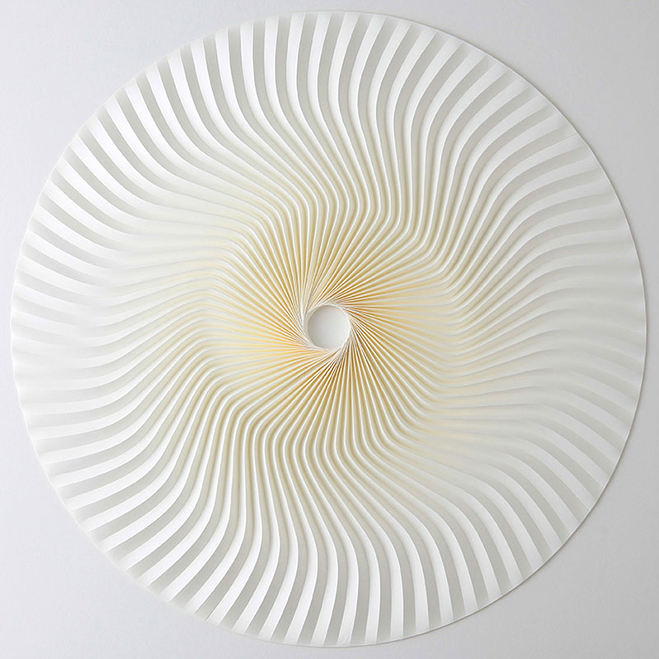 Stir '14 2014, Japanese Paper (Kyokushi). Photo by Otomo Yosuke.