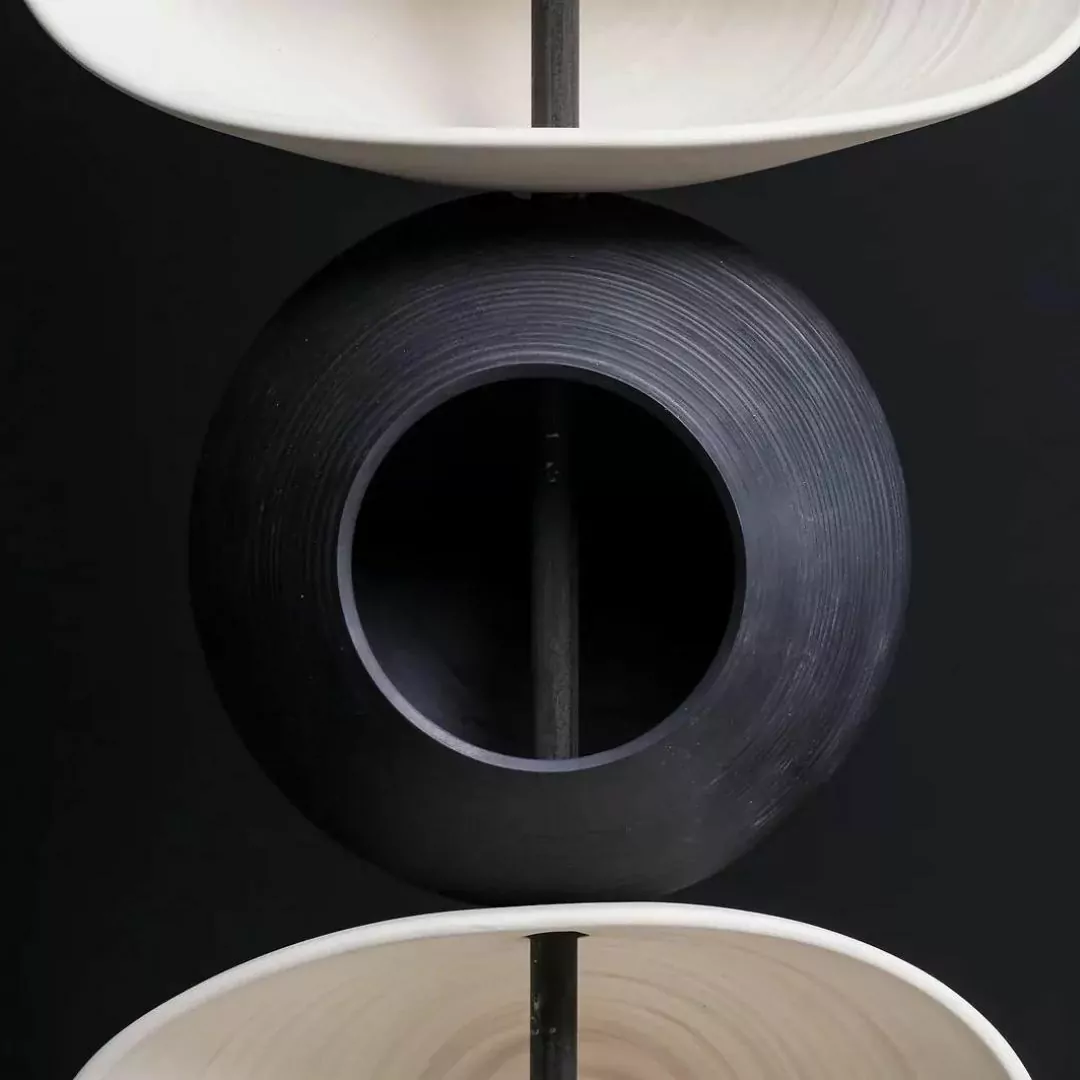 Organic Totems – Sculpture by Cristina Figarola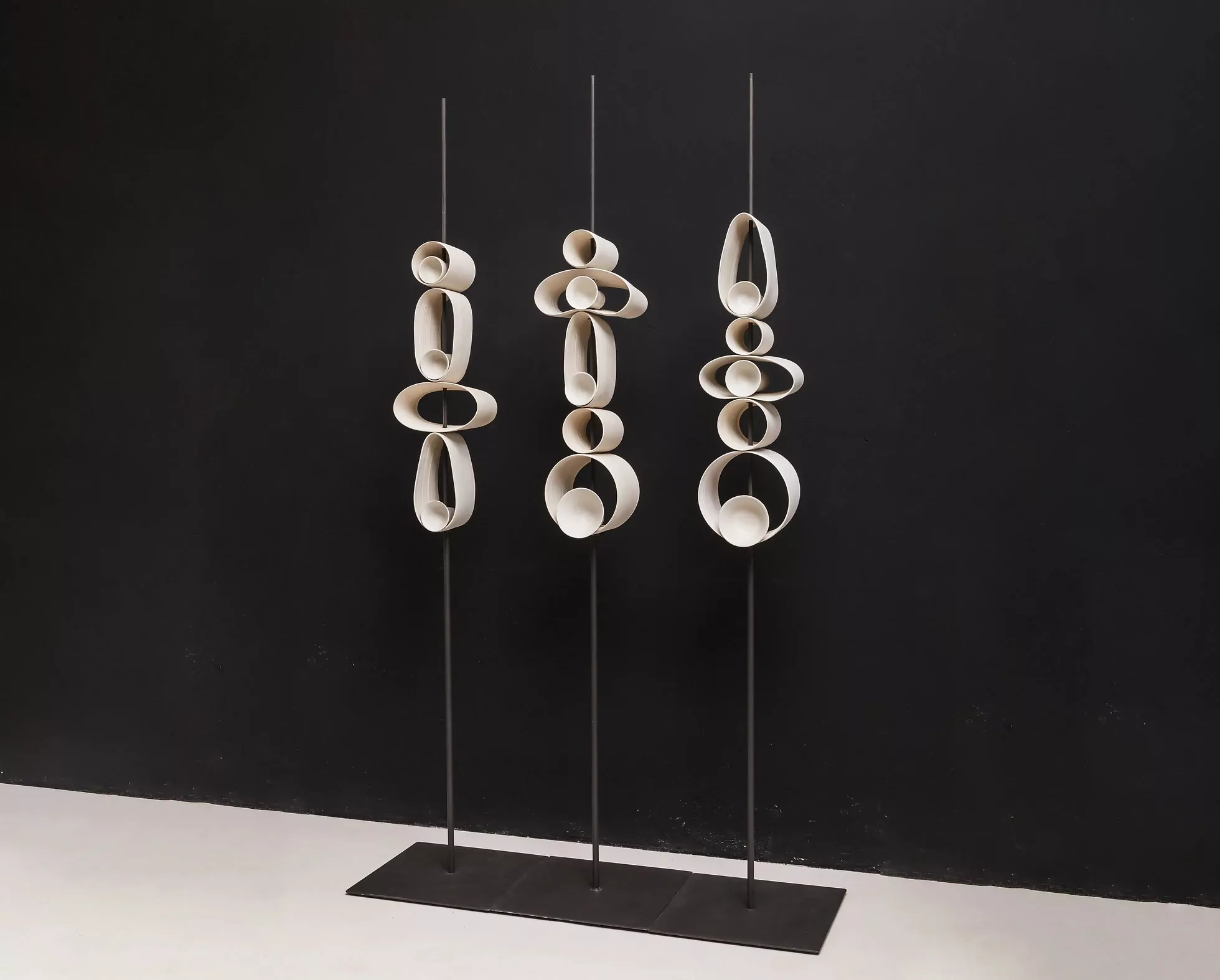 Hailing from Barcelona, Cristina's artistic journey has witnessed a fascinating evolution, from painting and sculpture to the creation of exquisite lamp designs. However, her artistic exploration didn't stop there; it led her to the realm of ceramic totems that merge the beauty of utilitarian ceramics with abstract artistic expression.
These totems, meticulously crafted from stacked stoneware pieces, encapsulate the essence of utilitarian ceramics while transcending their original purpose. Cristina's creative ingenuity breathes life into shapes with expressive deformations, seamlessly integrating them into columns of varied composition. Natural materials like black, white, and earth tones infuse these structures with verticality and vibrant hues, ensuring they seamlessly complement both indoor and outdoor spaces.
As an admirer of utilitarian ceramics, Cristina has ingeniously transformed these sculptures into abstract geometric figures, stripping them of their original utility to create awe-inspiring pieces that engage the eye and the mind alike. In her hands, everyday ceramic objects metamorphose into captivating works of art that explore the boundaries of creativity and purpose.