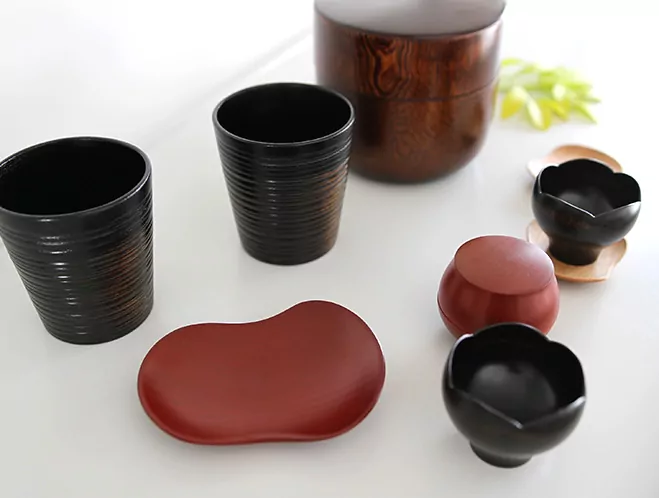 Objects that Glimmer – Lacquerware by Maiko Okuno at OEN Shop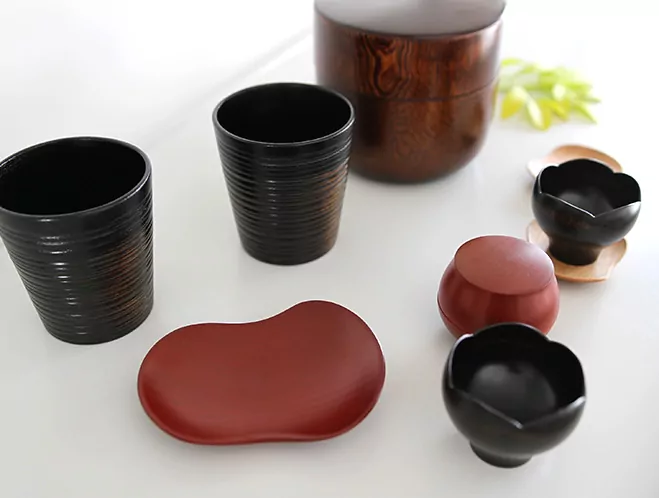 I find it interesting how such a simple thing as light can add a whole new dimension to an object. In materials such as clay and glass you can add transparency through thinness of surface, but with wood you really need to add texture or colour.
Lacquerware is a particular interest in this regard, and became a fascination of mine after reading the book "In the Shadows" by Junichiro Tanizaki. It never really occurred to me that, as an ancient craft, lacquerware was made as tool to eat food from under candle light. The glint of the shiny surface under candle light is a totally different experience compared to that of electric. It's obvious then that many of the modern lacquer artists have catered for that, producing matte urushi with less shine. Maiko Okuno's on the other hand still have some of that 'glint', which is one of the reasons I'm always drawn to her work.
This new selection has real charm and character. The cups for example feature a cut-in texture, and then a dark brown colour fading to black. Another special piece is the lacquer lunch box, seen below, this is a beautiful glowing brown and is definitely one of a kind. Hopefully there's something here that peaks your interest. Enjoy.
Click here to see our new lacquerware from Maiko Okuno here →