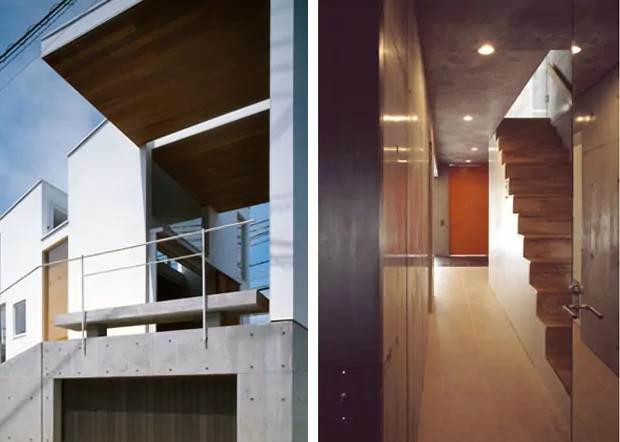 Architecture and Interiors by Takuro Yamamoto
Over the weekend I stumbled across the website of architecture firm Takuro Yamamoto who design beautiful buildings and also wonderful concepts. They focus on creating buildings that will stand the test of time, not wanting to be pinned down to a specific era or time-state. What I thought was interesting as well is how the firm want to be "classless" in terms of social class, they want the buildings to be used regardless and think that the architecture should continue long after they're gone, they don't see the use in obsolete architecture.
On a personal level these interior and exterior shots really complimented my aesthetic. As of late I've been studying and reading up on some really great architects, one being Tadao Ando who we're stocking a book on in the shop right now. His mix of concrete is quite fascinating in my eyes and very much different from your traditional Japanese architecture, I think this firm has definitely taken some tips and tricks from Tadao and his work, mixing some elements with their own ideas and thoughts. Whatever way the results are stunning and deserve to be credited.
Another thing I admired is the way that the homes are kitted out with furniture and objects in quite a simplistic way. A lot of the interior items are wood based which creates a parallel and quite a contrast in terms of materials. I guess they say opposites attract. The details are also pretty mind blowing, the lights are perfectly seated in the ceiling and there are some weird and interesting contraptions which are hardly noticeable until you're up-close, such as the concrete handle built into the partition so you can slide it across. You can see this half way down in the pictures below.
Overall a really nice set of imagery, you can find plenty more on their website where they have other projects and explain the overall philosophy of the studio. Definitely worth a browse on this sunny Monday morning.