Artist Series by Hillman Curtis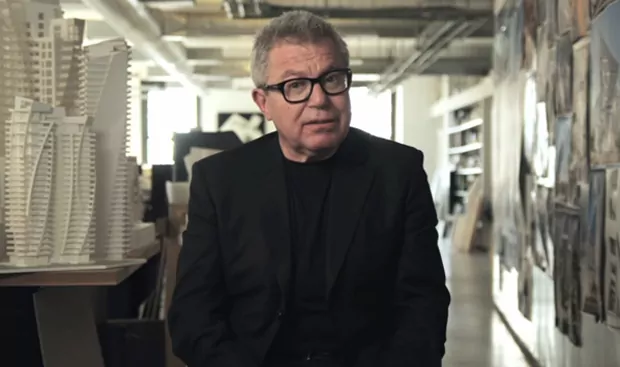 Brooklyn based filmmaker Hillman Curtis recently released this wonderfully put together film which introduces us to the thought process behind the work of architect Daniel Libeskind. I've brought it across because the piece threw up a debate in my own mind about what I think design should be, as I always think it's important to challenge what you believe in even if it's just to reaffirm your own beliefs.
There's not a doubt in my mind that Daniel's works are structurally remarkable and are absolutely innovating aesthetically. I know they're designed to stick out from their neighbouring surroundings as a statement of status, but for me personally his imaginative creations just fail to sit kindly on the eye. I'm not setting out to insult the man, as he is clearly a pioneer in his field, I just think when you've got an affection with nature like I have it restricts you're enjoyment of big city architecture.
Aside from our differences, I really enjoyed hearing Daniel speak about his creations and his thought process behind his buildings. In many respects it's quite inspiring to think we have no boundaries and he's obviously immensely passionate about moving the goal posts. For me they are there for a reason but perhaps you will think otherwise. Watch on below and make your own mind up.