Creators of Tomorrow – Short Film on Designer Germans Ermics for Frame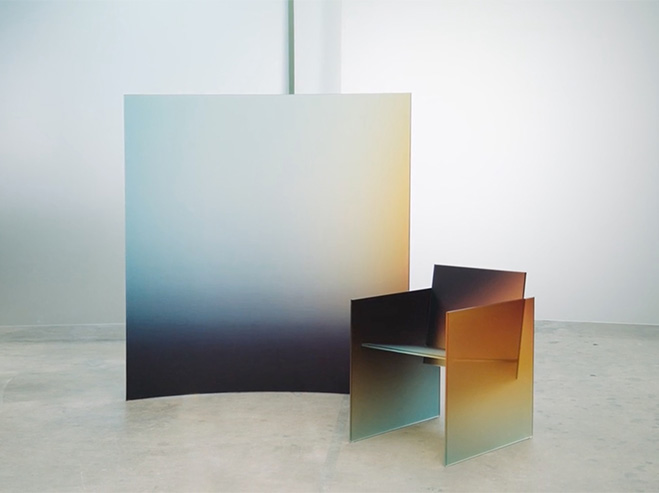 I came across the work of Germans Ermics in 2016 and wrote a small piece on the blog in 2017 covering some of the shelving and tableware that he had produced. Every so often I've been checking back on his portfolio to see what others works he has been making and was really pleased to see he had been featured as part of a new video series called "Creators of Tomorrow" by Frame. This video gives us a new perspective on Ermics' work and the way in which he creates so I wanted to share it here today.
Germans is a Latvian designer who is currently based in Amsterdam and explores the use of glass to make unique pieces of furniture that span art, sculpture and functional wares. His main focus is on the colour in the glass, hoping to give colour its own consistency and three-dimensional shape in a space. I think this link is really important and gives new perspective on glass as a material, one that we've become used to in our everyday environment but often ignore.
The way that we sense colour, how it affects our mood and what feeling we attach to the colours is a very important point of exploration. Germans has been able to use the colour in a fading manner to capture the eye but at the same time adding different points of reflection making you look back at yourself. I think this 'reflecting' state is very profound and is one of the many reasons why I really admire his work. I hope you like the short video here, more can be read on the Frame website.
germansermics.com
frameweb.com