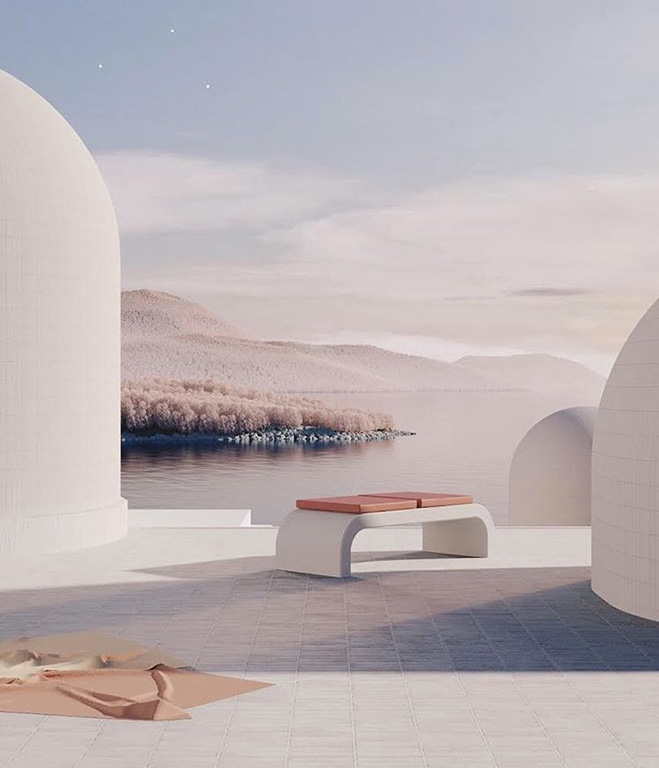 Fabricating Digital Worlds – Imagined Architecture by Artist Alexis Christodoulou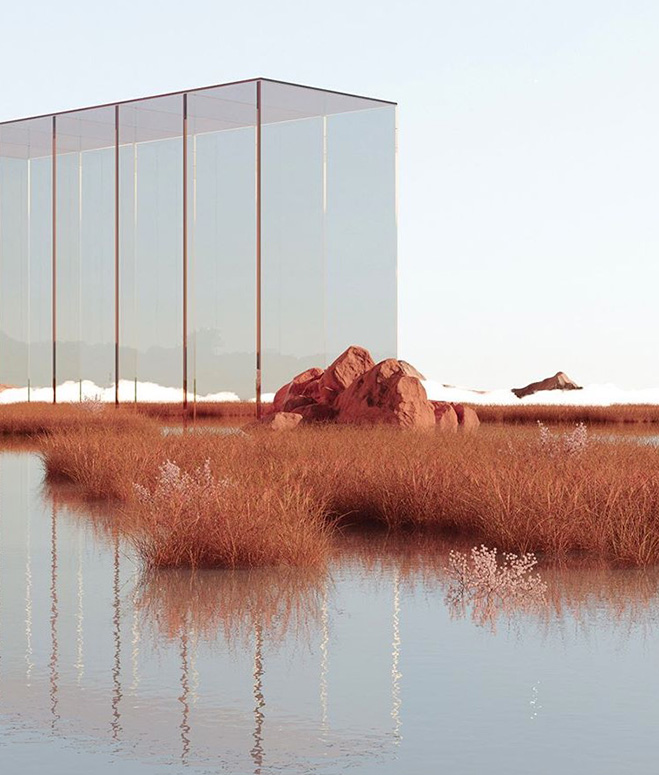 I think every creative dreams of fabricating their own space and using all that architectural inspiration stuck inside their brain to construct any environment we please. Architects, with a strike of luck and hard work, are pretty much the only designers who are able to control all aspects of a build. Unless you are Alexis Christodoulou, a 3D-artist who decided to take it upon himself to build his own dream-like modernist scenes.
Self-taught and living in Cape Town, South Africa Alexis has spent the last 6 years building this 'Imaginary architecture'. Driven by his frustration that video games and 3D graphics lacked that modernist aesthetic, his images are always clean and concise, building these fantastic spaces that have garnered quite the attention online (check his Instagram for example!).
As an architecture fan myself I've spotted some little hints here and there from current architects or 'real life' buildings that have seeped in to his own imagery and have obviously served as inspiration. The fact is, these digital pieces look very real and even though they might not live physically in this world there's pure creative expression in the forms, surface, patterns, arrangement, and lighting that's certainly masterful and very inspiring. In my eyes Alex is a brilliant artist who should be appreciated for turning his visions in to digital reality. A reality we now all reside. I can't wait to see more!