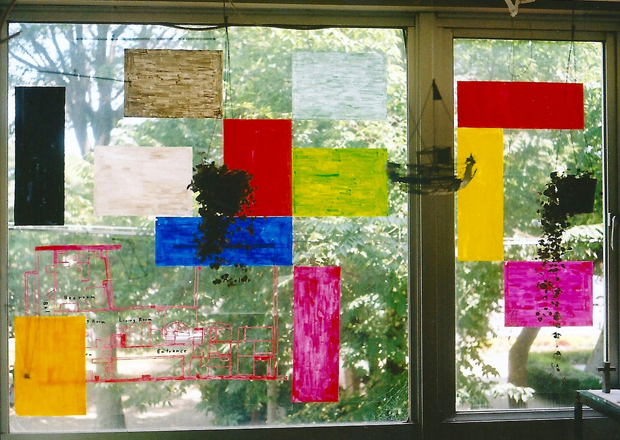 Mémoire De Le Corbusier Exhibition at Japanese Store EDANE
Earlier today I was entranced by this exhibition held at Japanese store EDANE which sells lots of knick knack type products, anything from ceramics to woodwork. The reason why I was fascinated was because the small exhibition in their store paid homage to the only and only Le Corbusier, a favourite creative of ours. We already have some books devoted to him in our shop but we're yet to stock any items like this! I'm blown away by the artistic nature of the exhibition and how they've curated it.
If you're wondering who made these small objects some were produced by ceramist Jiro Yoshida and others by artist Taku Hotehama, they're both very talented individuals. Not only did they showcase ceramic objects by Jiro, mainly minimal, abstract items, they also represented Le Corbusier through wire sculptures, mobiles, paintings, drawings, even three-dimensional works on a bigger scale. It's fantastic to see such creativity and such passion for a legendary designer, I just wish I could get my hands on a few of these pieces.
I have to thank Yasuhiro Doi for the selection of images which he kindly let me use for this article, if you've not come across EDANE before I'd highly recommend browsing their website as they've got some inspiring imagery scattered around it, even if you can't read Japanese. My favourite pieces from the exhibition have to be the Le Corbusier hands seen in the picture underneath, they really blew me away, I'm also an admirer of the sculptural wire hands which look superb as well, maybe I'll have to try and make one of these myself. In fact some of these objects below might inspire you to get out of your office or bedroom and get creative making wire and ceramic objects, even messing around with wood to recreate some of Le Corbusier's masterpieces. They would look great on any table or desk. I hope you enjoy the images that I put together, for more information regarding this exhibition check out the web links below.
www.yoshidajiro.com
www.hotehamataku.net
www.edane.net